About Connect
Content Specialist Note: There is a link on this page to the Connect website. Does this also need to be migrated? If not, will the URL still be the same?
---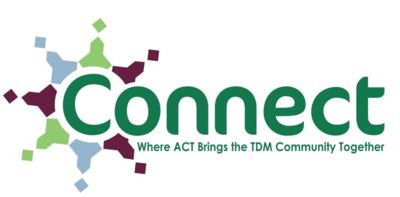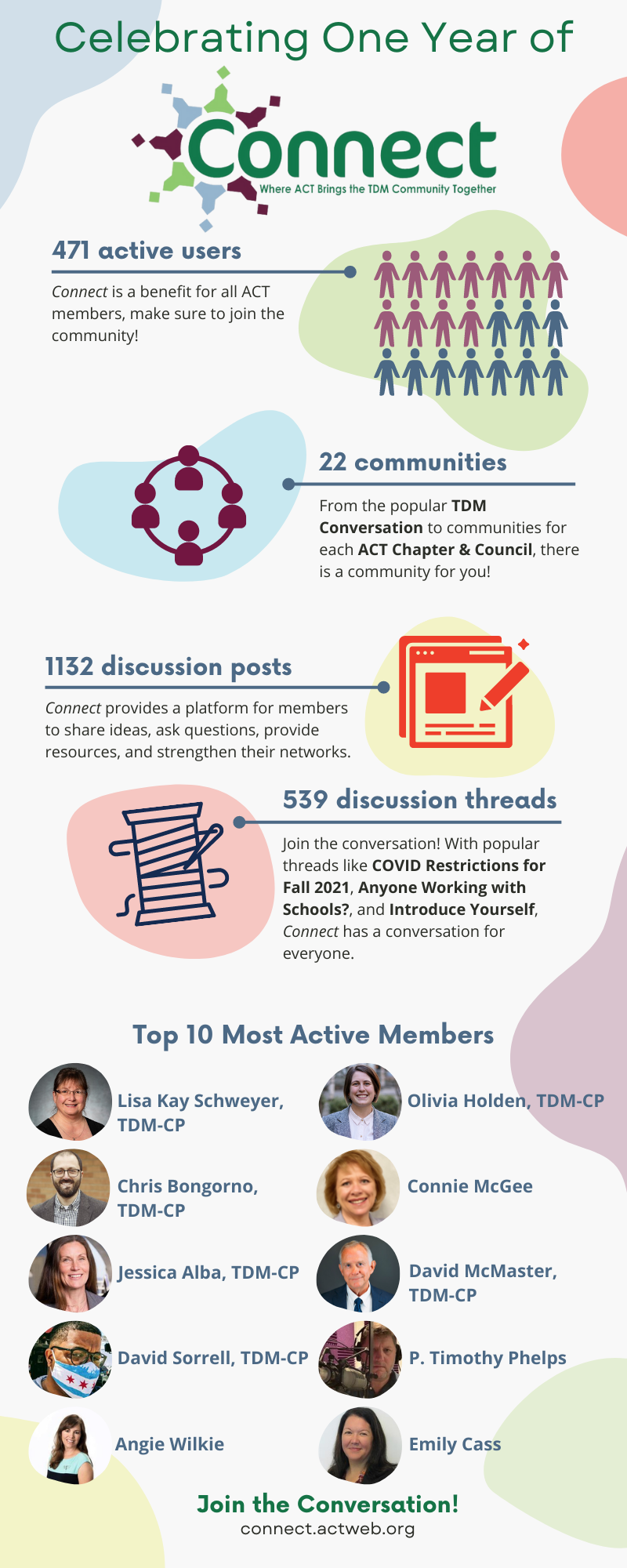 The Association for Commuter Transportation is proud to launch our new online community, Connect: Where ACT Brings the TDM Community Together.
This online community will provide Transportation Demand Management (TDM) professionals a place to discuss ideas, share resources, and interact with each other in an exciting new way. ACT members will have access to chapter and council communities, as well as libraries of resources, while members and non-members will be able to converse in TDM Conversations, an open forum community.
To get started:
Confirm the username and password

that you use to log into the ACT website. Reset your password if you can't remember it.
Visit connect.actweb.org

and log in using the same username and password you use to log into the ACT website.
Update your

Connect

profile

and search for friends and colleagues.
Join as many communities as you'd like.

Be sure to select which option you prefer for notifications – Real Time, Daily Digest, or No Email.
Read the

Connect

FAQs

for more information.
Explore Connect here and see how the power of community can propel your TDM career. We also have prepared a few tutorial videos to help get you started below.
To become an ACT member and have full access to Connect, find the membership type that fits you best.
Logging in to Connect
Setting Up Your Connect Profile
Updating Your Email Preferences