Access to TDM Trends and Best Practices
Content Specialist Note: Missing link on this page pending customer question. Image should link to Covid-19 publication.
---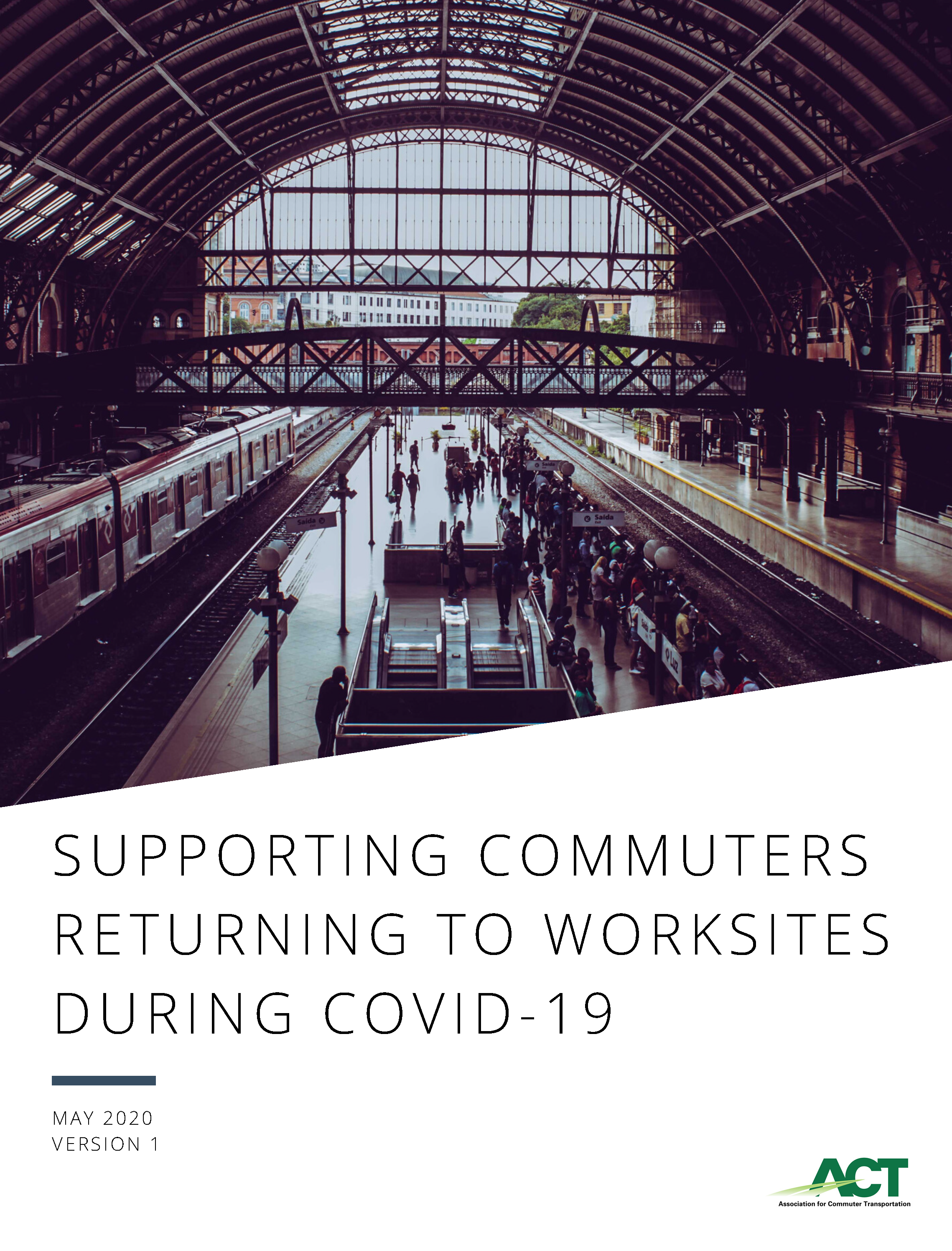 Through publications, exclusive meetings, and educational opportunities, ACT members receive the latest information on TDM trends, policy matters, and best practices.
In addition, the monthly newsletter, online resources, the webinar library, task forces, and special publications contribute to the wealth of TDM information, which keeps ACT members competitive in a growing industry.
Newsletters – Sign up for ACT's monthly newsletter, Connections, and read past issues. Members also receive ACT's monthly Public Policy Newsletter providing important information on TDM related issues in Congress, DOT, and throughout the country.
Publications – Read past publications to keep abreast of the latest TDM trends.
Member Congressional Briefings – ACT aims to bring Members of Congress and administration officials in for periodic briefings on the latest policy issues. Past speakers have included: Chairman Peter DeFazio, Rep. David Price, and Rep. Chuy Garcia. These briefings provide a unique opportunity for members to hear directly from the source and ask questions about areas of interest.
Webinar Library – ACT members have access to hours and hours of past webinars. You can watch or rewatch past webinars in the Webinar Library.