Back to Events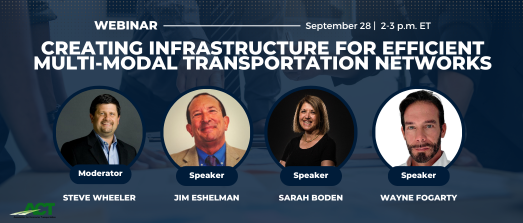 Creating Infrastructure for Efficient Multi-Modal Transportation Networks
Developing infrastructure & transportation network for a Last Mile Program
Thursday, September 28, 2023
Event Details
Designing infrastructure to support multi-modal transportation networks can be difficult and costly. Partnering with trusted transportation companies and using automation makes an alternative used by multiple audiences. Creating infrastructure support is essential when developing a Last Mile Ride Home Program which help employees get that last mile from the transit station to home or the office. This webinar will share how to design, connect and implement the infrastructure to support multi-modal transportation networks and how partnering with trusted a transportation organization like Uber, iCabbi and Lyft, enables you to put together a program simple to implement and manage. One that is easy for people to use.
Panelists:
Jim Eshelman, Marketing Research Program Manager, Denver Regional Council of Governments
Sarah Boden, Senior Account Executive, Uber
Wayne Fogarty, Director of Implementation, iCabbi
Moderator: Steve Wheeler, Managing Partner, OneCommute

Qualifies for 1

---
Meet the moderator and speakers
Jim Eshelman
Jim Eshelman is an experienced marketing research professional and project manager with expertise in study design, research methods, and project management. A graduate of the University of Colorado, Denver (MS) and the University of Akron (BS), Jim's research experience includes Vantage Marketing Research, Inc., A. C. Nielsen , W.R. Grace, and the Denver Regional Council of Governments (DRCOG). He currently serves as the Market Research Program Manager for DRCOG, and he also manages DRCOG's Guaranteed Ride Home program.
Steve Wheeler
Steve Wheeler is a senior partner of CelWell Services (OneCommute suite of applications). OneCommute suite of applications serves as the leading provider of enterprise management applications for MPO's, TMA's, Consulting Groups, Employers, Property Operators and Cities across the country.
Steve has been a member of ACT since 2013 and participates with several of the regional groups, TMA Council, Employer Council, and the Sustainable Real Estate Development Council. He works with multiple Salesforce groups across the country with their sustainable workplace needs.
Steve serves on the Milton Greenspace Advisory Committee (MGAC) which promotes ride, walk, bike connections to trails within the North Georgia Community. Steve serves on the Information Technology Advisory Board at Gwinnett Tech.
For More Information: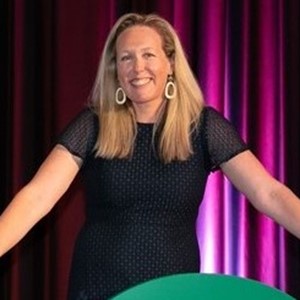 Casey Murphy
Senior Director of Events
Association for Commuter Transportation
(202)792-5801x103