2023 In-Person Events Guide
Date posted
December 19, 2022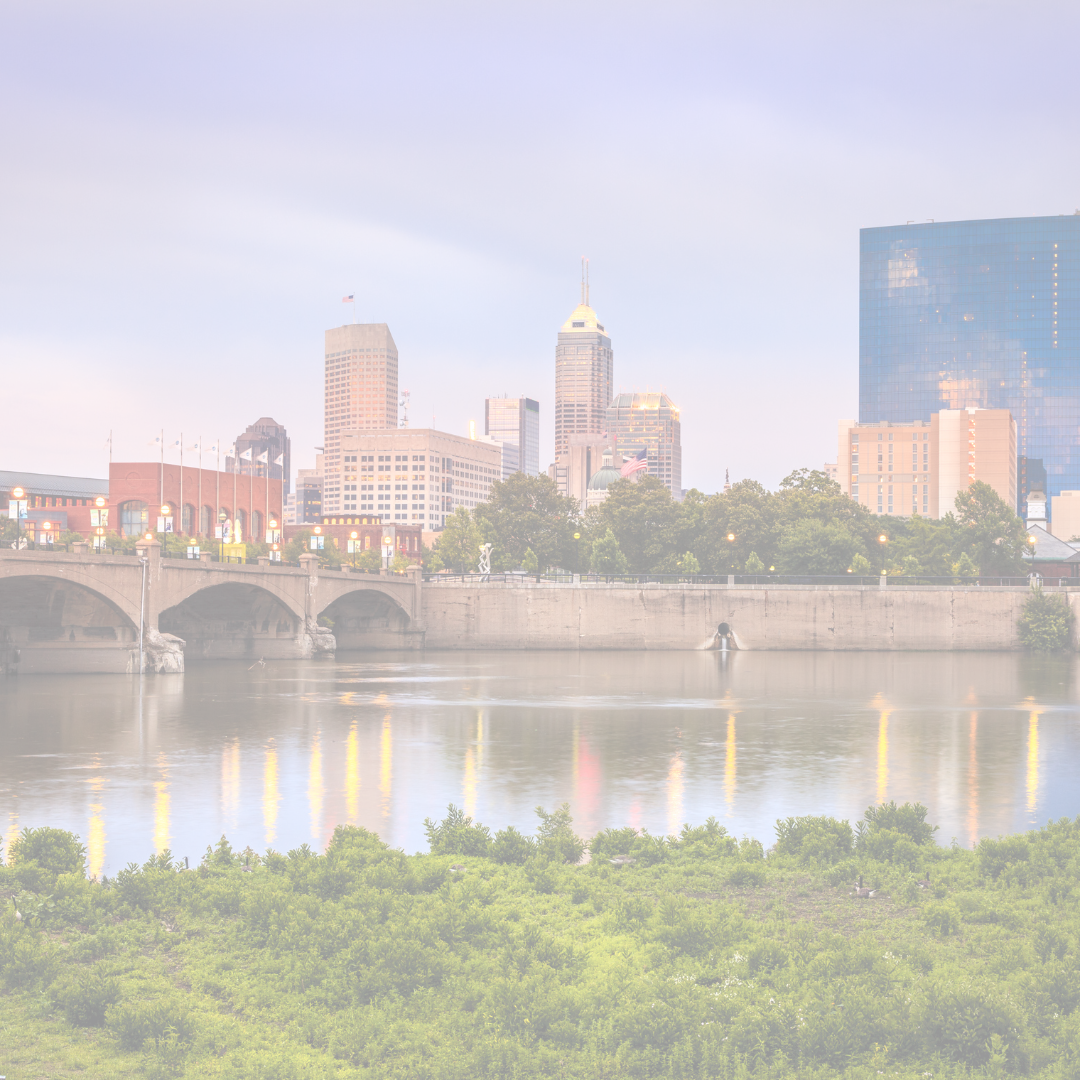 THE (Transportation Helping Our Environment) Climate ACTion Summit
April 4th - 5th, 2023 | Indianapolis, IN
ACT will gather in Indianapolis, for 1.5 days of panels, interactive discussions, and tours focused on tackling the climate impacts of our transportation choices. Designed for transportation, sustainability, and climate change professionals working to reduce greenhouse gas emissions from the transportation sector – attendees will look at the use of transportation demand management (TDM) strategies to expand mobility options while reducing our dependence on personal vehicles. Together in small groups, participants will discuss fresh ideas, explore new strategies, and debate how we as an industry should work together to make sure what comes next is improved mobility within sustainable communities.
Registration Rates
Member (Early): $175
Member: $225
Hotel
JW Marriott Indianapolis
Rate: $199 per night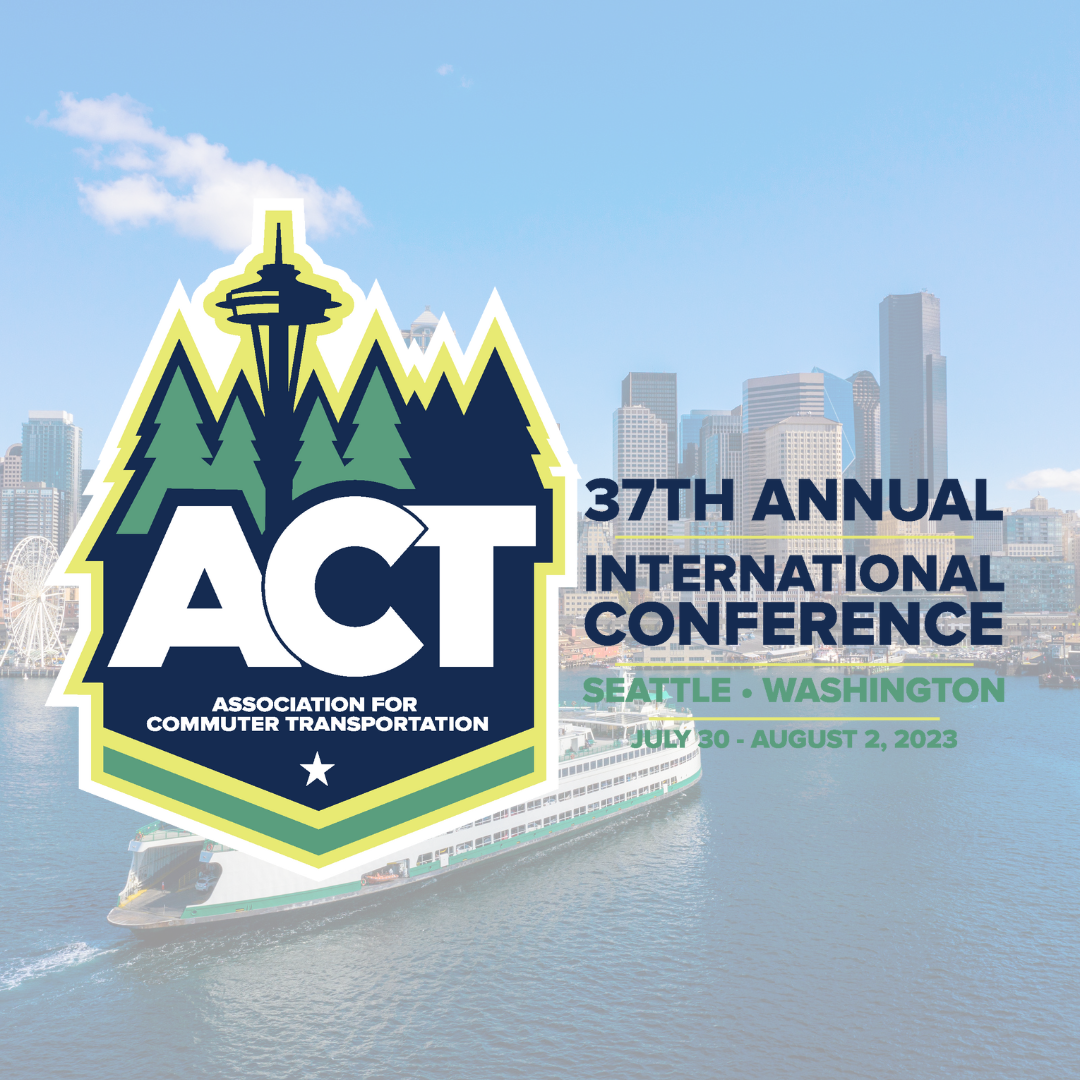 37th Annual International Conference
July 30th - August 2nd, 2023 | Seattle, WA
ACT's Annual International Conference is the largest gathering of TDM professionals from across the United States, Canada, and around the globe. Attendees represent Fortune 500 companies, state/local DOTs, MPOs, transit agencies, TMAs, transportation service providers, consultants, and many other stakeholders working to improve transportation options for commuters and the sustainability of their communities. The International Conference spans four days and provides attendees with numerous opportunities for professional development, networking, and fun!
Registration Rates
Member (Early): $825
Member: $925
Member (Onsite): $1,095
Hotel
Sheraton Grand Seattle
Rate: $279 per night (single/double)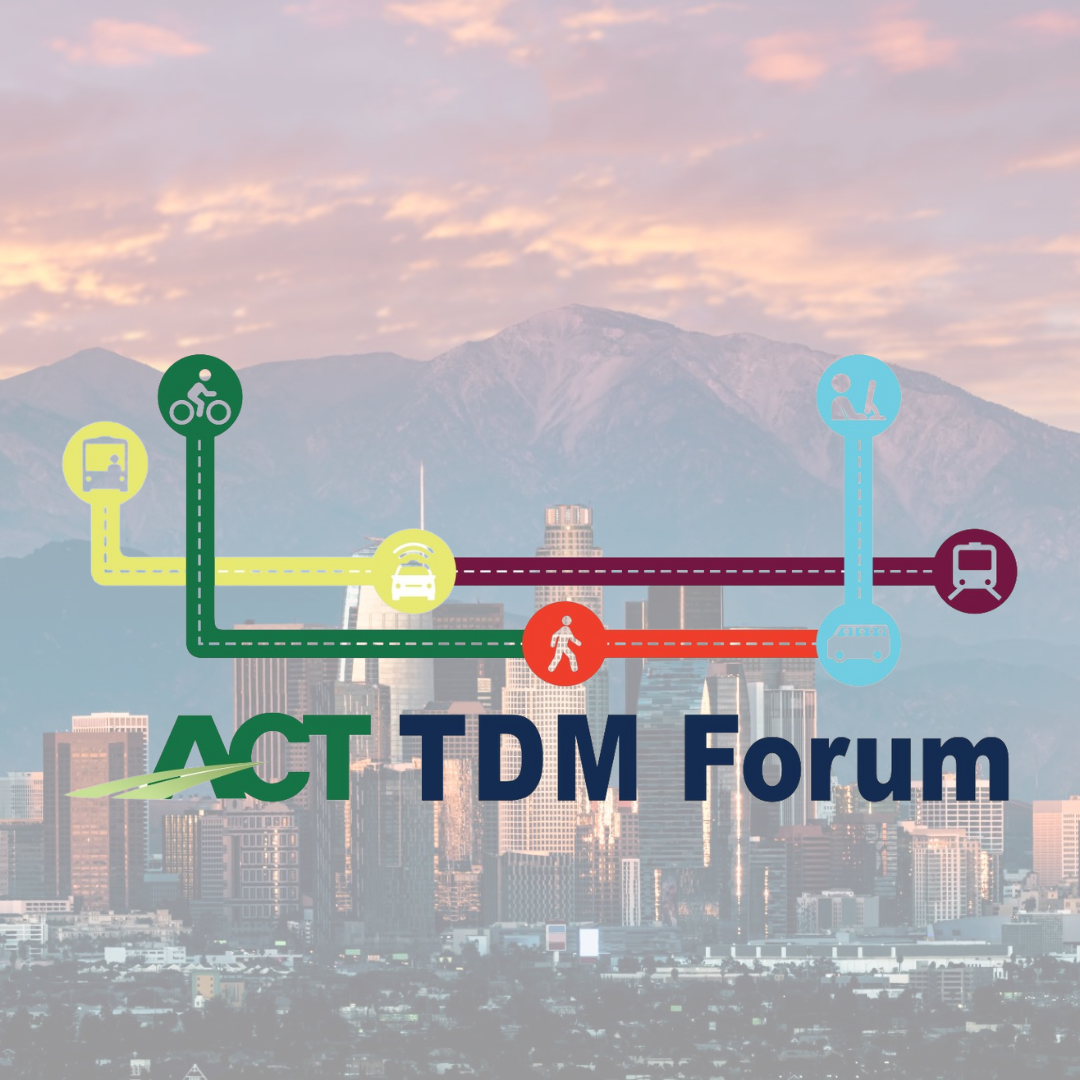 2023 TDM Forum
November 2nd - 3rd, 2023 | Los Angeles, CA
A two-day event that provides an intimate gathering allowing you the opportunity to tackle the challenges facing TDM head on, while enabling you to network and build relationships with others from across the country. The TDM Forum focuses on recent industry research and provides a unique opportunity to dive deep into our host city's use of TDM strategies, through sessions, keynote addresses, and tours.
Registration Rates
Member (Early): $295
Member: $395
Hotel
Sheraton Grand Los Angeles
Rate: $289 per night