Share Your Success Stories at the TDM Forum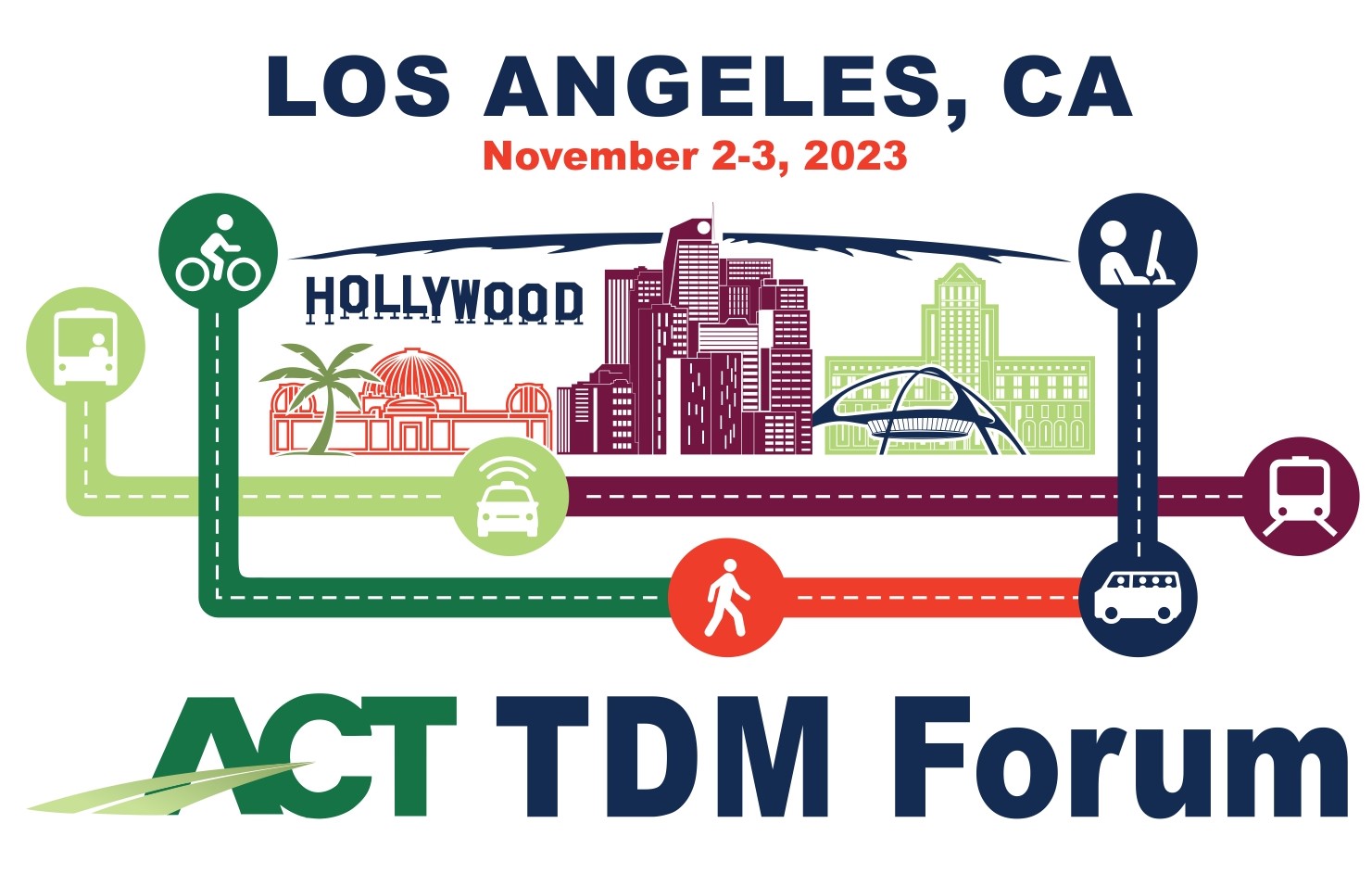 As our communities advance and grow, so have the challenges for efficiently and sustainably moving people within them. Regions and worksites that have utilized Transportation Demand Management (TDM) strategies to deliver transportation options to address individual mobility needs whether in their commute to work, trips to the store, or visits to friends have seen positive benefits related to congestion, air quality, and overall wellbeing. ACT's TDM Forum wants to tell the stories of your successes!
We invite all interested members and their colleagues to submit a session proposal for this year's TDM Forum on topics related to:
Preparing your community or worksite for new commuting behaviors
Designing infrastructure to support multi-modal transportation networks
Supporting the development and deployment of innovative technologies and tools
Creating new partnerships and strengthen relationships to advance change
The future of regional TDM programs
How TDM ordinances are positively influencing change
Successfully reducing VMT
How we support increased bike/e-bike safety
Revitalizing transportation (bringing riders back)
Understanding the role of TDM in decarbonizing transportation
Use of federal funding programs to support TDM
If you have expertise and real-world experience to share through a presentation or moderated discussion on an important current issue or research project, we want to hear from you!
Deadline to submit is Thursday, June 22, 2023.