TIPS FOR ESTABLISHING TELEWORK AND MANAGING REMOTE WORKERS
Date posted
March 12, 2020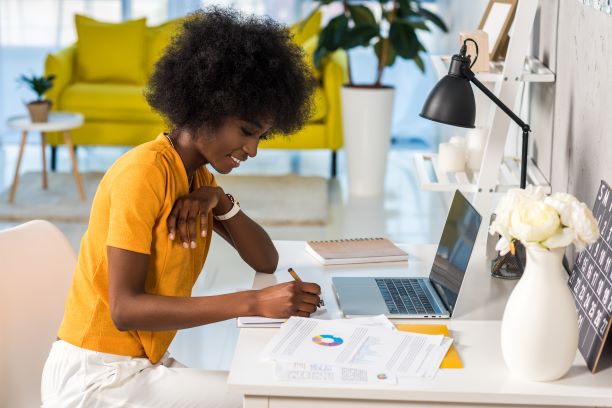 Coronavirus (COVID-19) has gripped the globe. Government and health officials are urging calm and caution. Many employers are looking at how best to protect the health of their workforce and their operations. Now is the time to assess your organizations continuity of operations plan and determine if you're workforce is ready to telework for an extended period of time if necessary.
Here are a few tips as organizations prepare:
Technology

– The right technology is critical for employees to work from home effectively. Assess equipment and technology readiness including hardware, software, collaboration tools, and internet connectivity.

Policies

– Your organization should have an official telework policy and eligible employees should be working under a signed telework agreement. Review your policy and agreement documents to ensure they are up to date.

Eligibility

– This is a great time to take a closer look at whether employees are eligible to telework. Evaluate your eligibility percentages and determine whether slight modifications in processes or technology enhancements might increase those percentages.

Troubleshoot

– Identify problematic areas that can cripple work productivity in a telework environment and assemble a task team to assist with resolution.

Conduct a Trial Run

– Test out your contingency plan by conducting a trial run to evaluate office efficiency, focusing on the workforce transitioning to remote work for an extended time period.
While businesses and people managers have a lot to consider regarding their business continuity plans, employees have just as many considerations. If you are able to work remotely because your company has a policy and you have technology that supports telework, you may not be prepared for long-term full-time telework. Here are some tips and tricks to stay productive and sane as a teleworker:
Communication

– Combat feelings of isolation by leveraging communication tools to connect with your manager and teammates. Use existing technologies to chat, email, and video conference often. Text messages and FaceTime can be just as helpful in staying connected.

Schedules

– Write down your daily tasks and prioritize them based on deadlines. Share progress updates internally to increase productivity and complete work on time.

Stay Active

– When you travel to an office every day, you are likely walking from the train station or walking to lunch. Be sure to incorporate a home workout, yoga practice or walk around the block into your day.

Change Your Environment

– A change of environment within your home workspace can keep you energized and productive throughout the day. Move to a different desk, light a candle, or play music you might hear in your company lobby or in the elevator.

Create Focused Work Time

– Using technology tools for chat and video calls can interrupt productivity. For head-down focused work time, put up an away message, send a note to your team and manager and focus in on something specific.

Plan, but Be Flexible

– If schools and businesses close and you are not alone in your house, plan to take shifts for childcare and adjust your work schedule. Setting clear expectations for work and home will be important. Additionally, not all your teammates may be able to work remotely. Be prepared to jump in and complete tasks and provide input on projects you might not normally work on.
ACT member, Virginia Department of Rail and Public Transportation, has a trove of useful resources for employers on how to establish and manage effective telework programs. Please visit them at:
http://www.teleworkva.org/resources/index.aspx
Want to learn more? The ACT Telework Council will host a webinar on
Thursday, March 19 at 2pm EST.
Learn more and register
here
.