Back to Events
Supporting TDM through the Carbon Reduction Program
How to secure Carbon Reduction Program funds for TDM activities.
Friday, February 3, 2023
Event Details
Join ACT members for an open conversation on how we can secure the use of Carbon Reduction Program funding to support TDM activities in your region and across the country. ACT's Virtual Discussions are intended to provide members with an opportunity to share their thoughts, hear from others, and identify opportunities for collaboration. Virtual Discussions are not led by any individual member so we encourage you to come ready to engage. You may forward any thoughts or questions you have in advance of the discussion to Casey Murphy, Senior Director of Events at cmurphy@actweb.org.
The Infrastructure Investment & Jobs Act (IIJA) provides historic funding levels for transportation and our nation's infrastructure. Within the legislation, there are many new programs & initiatives that could fund the development and implementation of transportation demand management (TDM) strategies across the country, including the Carbon Reduction Program (CRP). The CRP aims to reduce transportation emissions through the development of state carbon reduction strategies and by funding projects designed to reduce transportation emissions.
CRP provides over $6 billion in formula funds over 5 years. States, in coordination with their MPOs are encouraged to develop their CRP strategies. This presents an important opportunity for ACT members and TDM programs across the country to influence how CRP funds may be utilized to create and expand TDM initiatives within their region.
A broad range of eligible activities are identified within the guidance document. Some, while improving the environmental impacts of transportation, could lead to increased vehicle usage (ITS, vehicle to infrastructure technology, street lighting replacement, and others) which makes it even more important for all of us to be actively engaged in the development of your region's strategy. TDM eligible activities include:
Public transportation projects including capital for the construction of bus rapid transit corridors or dedicated bus lanes
Transportation alternatives projects (bike/ped facilities, safe routes to schools)
Projects or strategies to support congestion pricing, shifting transportation demand to nonpeak hours, or other transportation modes, increasing vehicle occupancy rates, or reducing demand for roads, and travel demand strategies and programs (this last item of demand strategies and programs is undefined and may open the door to support a wide range of TDM related programs)
For More Information: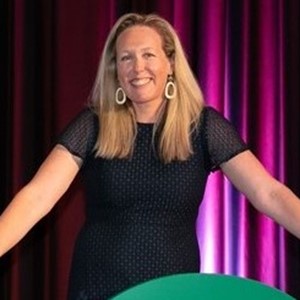 Casey Murphy
Senior Director of Events
Association for Commuter Transportation
(202)792-5801x103