ACT Telework Council Publishes Hybrid Workplace Strategies Resource
Date posted
October 28, 2021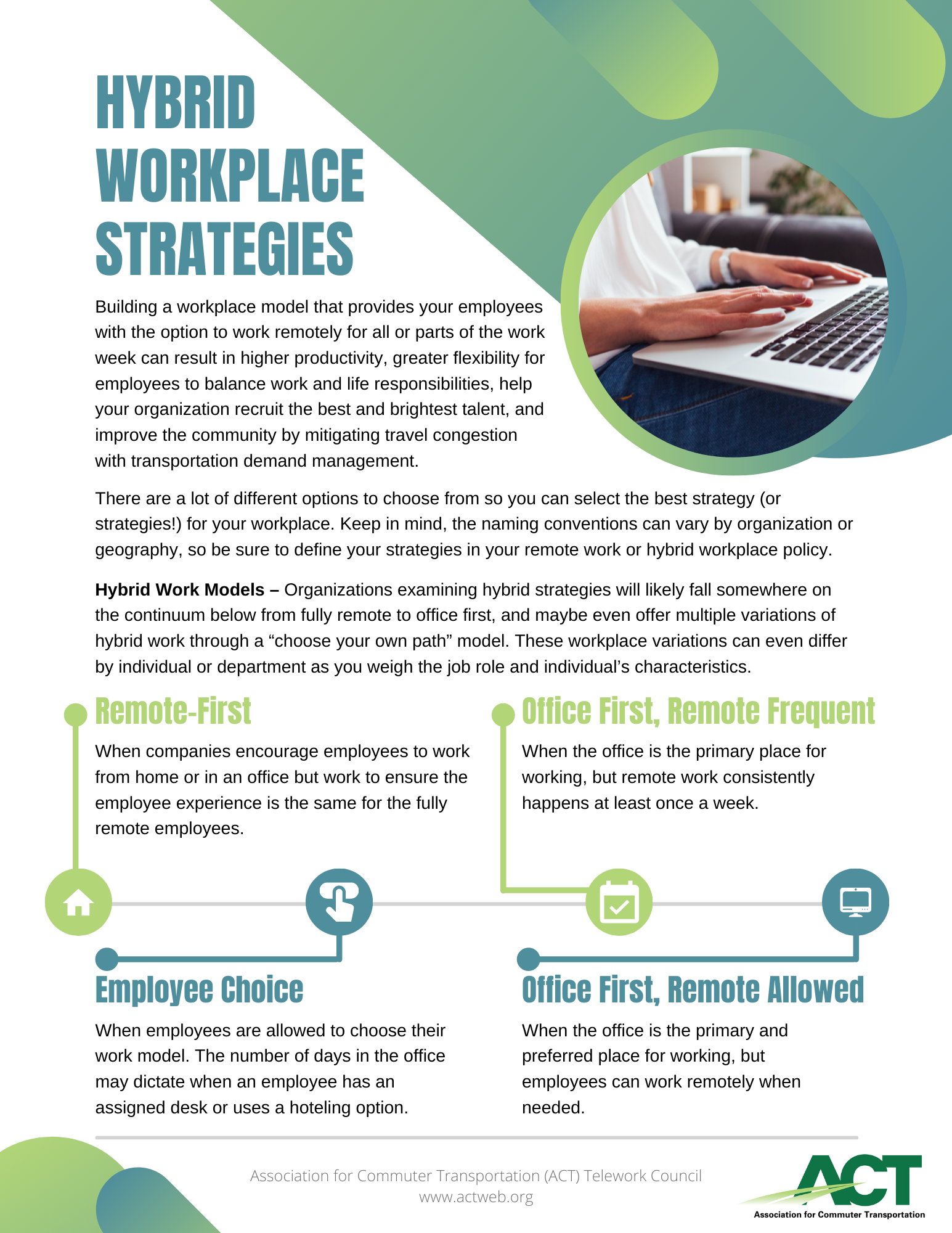 In a world where more workers and employers are seeing the benefits of teleworking in the wake of the pandemic, many organizations have started to implement hybrid workplace strategies to provide more flexible options to employees. ACT's
Telework Council
leadership, with help from ACT members like
Jamila Owens
and
Veronica Jarvis
, has developed this new resource to present the wide menu of options organizations can use to promote higher productivity, greater flexibility for work-life balance, and improvements in the community by mitigating travel congestion with transportation demand management (TDM).
A hybrid option is a flexible alternative that can let employees choose what works best for them. "What contributes to a successful hybrid work model is finetuning the work processes around communication, collaboration, and accountability," says
Robin Mack
, CEO of Mack Global & Telework Council Vice Chair.
There is no one size fits all solution, and this new resource showcases the spectrum of hybrid workplace strategies and also provides some additional strategies to further support workplace flexibility. "While the future of hybrid work is still very much in flux, we hope this resource can help members within their own organization and the employers they serve navigate a work model that works best for their operations and their talent," said
Allie Velleca
, TDM-CP, TDM Project Manager at AECOM & Telework Council Chair.