Celebrating the Return of ImpACT!
Date posted
January 24, 2022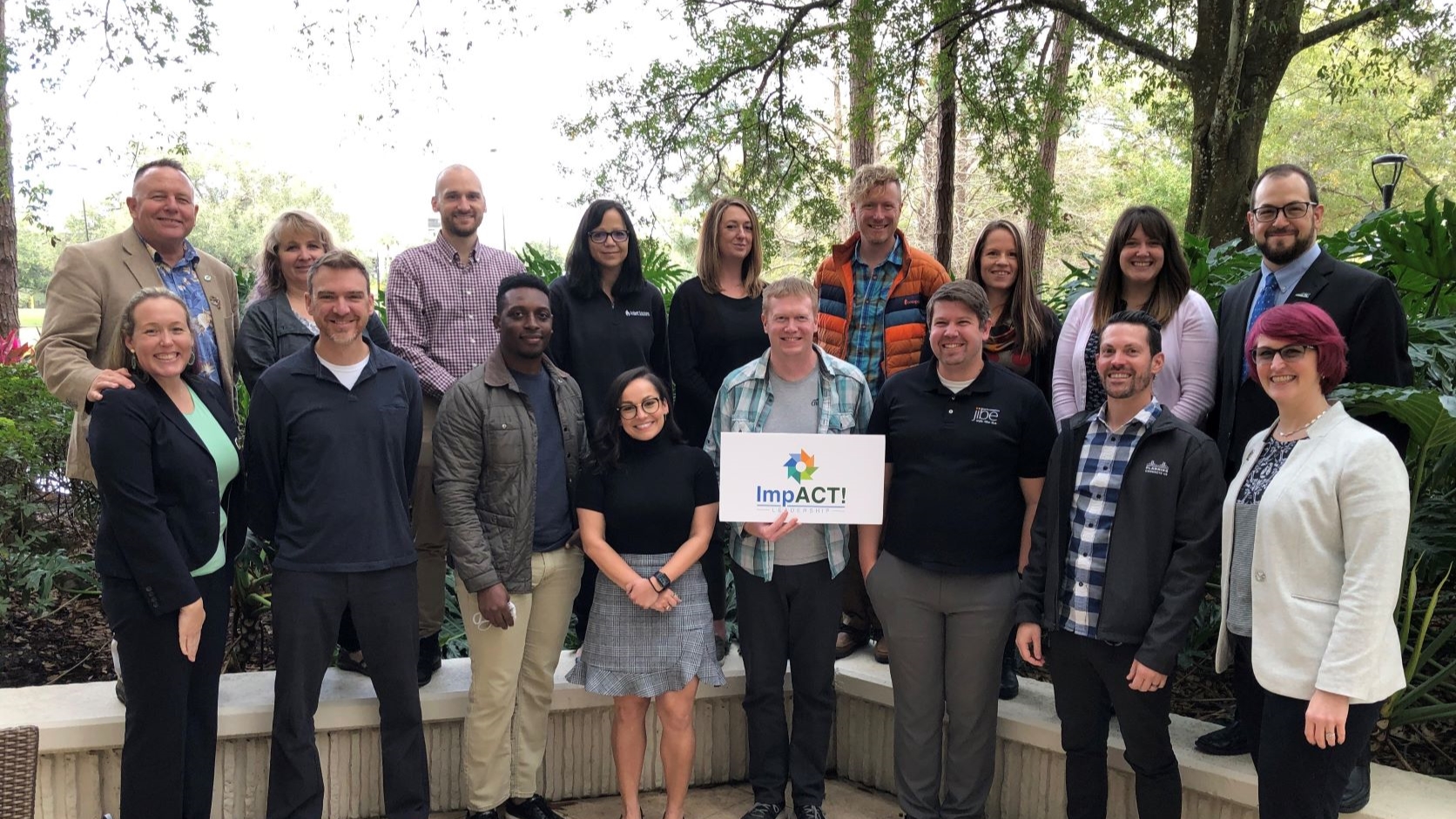 Earlier this week, thirteen ACT members from around the country gathered in Orlando, FL, for two and a half days of leadership training and in-depth TDM and organizational knowledge. This important program was developed by the Professional Development Committee to provide emerging leaders to deeper engagement within the industry and the association. After missing a year, we were thrilled to welcome the members of the ImpACT! Leadership Class of 2022!
The event kicked off on Sunday morning with a professional executive trainer from the University of Central Florida. Participants were led through thought provoking discussions, tapping into real life experiences to build a deeper understanding of emotional intelligence, examine different approaches to practical problem solving and decision making, and explore ways to create and maintain an ethical workspace.
On Tuesday, this year's cohort of ImpACT! Leadership participants met with ACT's Board of Directors, which hosted its winter board meeting in conjunction with the event. This provided a great opportunity for board members to build relationships with our industry's emerging leaders, share their experience in ACT, and provide guidance.
A key component of the ImpACT! Leadership program is cohort building, which includes an eight-month group project. The projects are designed to advance an idea that will add value to the entire membership of ACT and advance aspects of ACT's strategic plan. Participants use what they have learned, combined with their professional skills and experience, to create something meaningful to them but that will also have a lasting impact on the TDM industry.
Building an ACT Archive:
An effort to gather and archive ACT's history as we approach our 40th anniversary in 2025.
Jessica Sotelo
/
Jamie Gaskill
/
Dan Currier
Terry TDMer:
A data visualization effort to present the many career paths for individuals within TDM.
Clark Rider
/
Kathy Kleczek
/
Jonathan Schuppert
Educational TDM Materials: An effort to develop new learning materials to support professional development within key domain areas of TDM.
William Spangler
/
Gwen Cooper
/
Sarah Saylor
/
Matt McKimmy
Public Awareness of TDM:
An effort to design, conduct, and report on a large-scale survey of the general public's understanding of TDM.
Anton Cox
/
Emily Haar
/
Nick Quint
"It is so wonderful to see a group of ACT members come together for our ImpACT! Leadership program. They arrive as strangers, interested in exploring their futures in ACT and TDM and after just three days, they leave a strong cohort of professionals, with lasting friendships, and a network that stretches across the country", said
Jim Barr
, Chair of ACT's Professional Development Committee. "I look forward to seeing the groups advance their projects over the coming months."
Stay tuned for updates on each group's project!