LinkedIn Tests the Limits of a Demand Responsive Shuttle Service
Prior to the pandemic, LinkedIn offered commuter buses, last mile shuttles, and a campus circulator. Our commuter buses focused on bringing those living in San Francisco, the East Bay and San Jose to our headquarters in the heart of Silicon Valley. We transported about 1,000 unique riders each month and ridership was growing. In the spring of 2020 when COVID struck, we made the difficult decision to discontinue commuter shuttle services.
In the ambiguous space left in the wake of stopping transit operations, we revisited, reevaluated, and reimagined our program. We clarified and defined our future success on four core metrics: commute satisfaction, greenhouse gas reduction (GHG), participation and equity, and cost effectiveness. We asked ourselves, "What will employees need when they return to office?"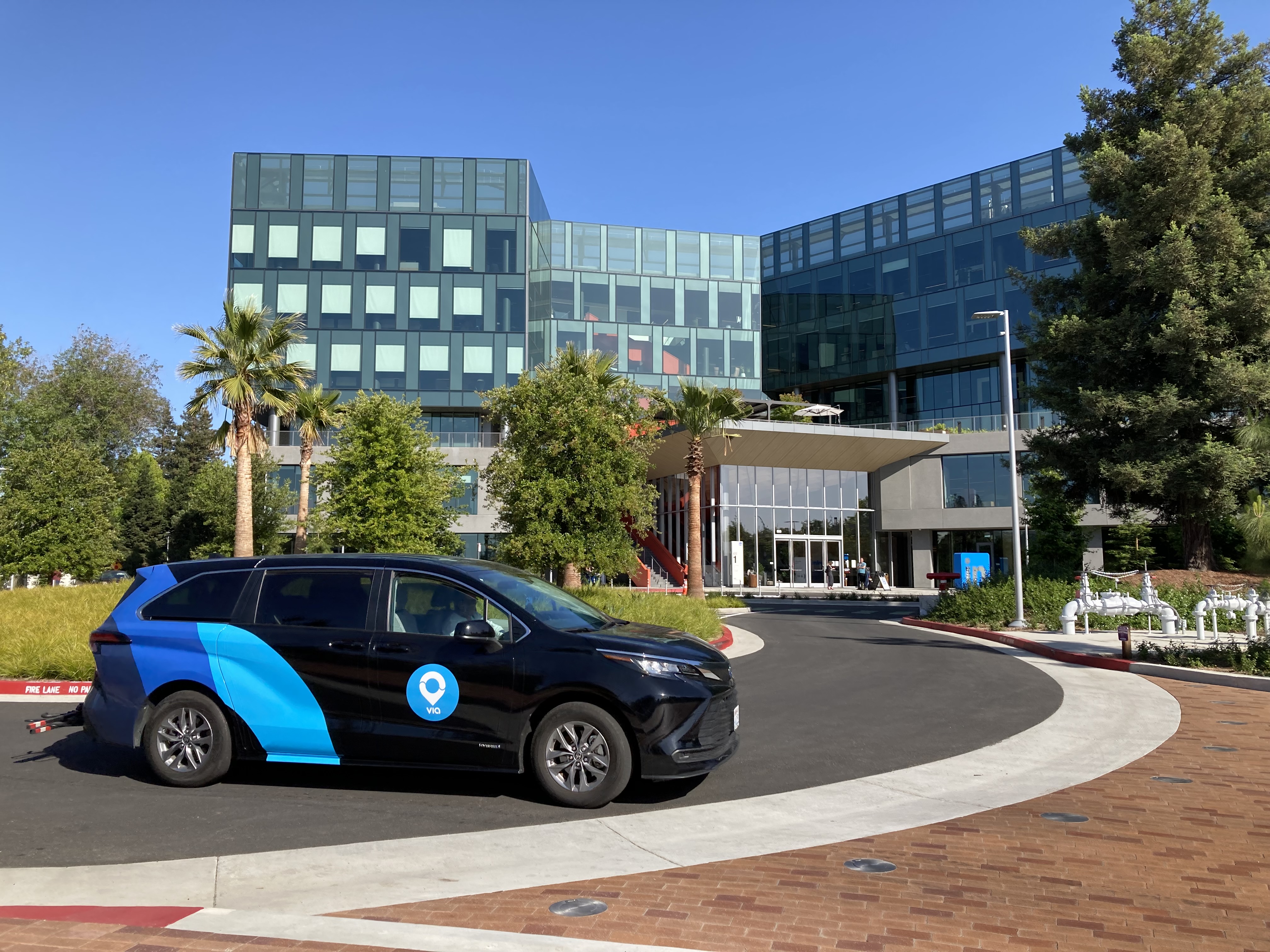 We hypothesized that in the new hybrid work model, our employees would need flexibility to commute whenever they wanted. Our previous fixed route/fixed stop/fixed schedule model of service would be too rigid.
We also realized that our fixed route service model only served a limited number of employees who lived more than 20 miles from our South Bay HQ. To increase participation and equity, we wanted to serve those that lived closer as well.
Lastly, the financial cost and GHG emissions of our fixed-route service were the same whether a bus was empty or full. We needed a solution where we would pay for the bus service and emit the GHG only when buses were occupied.
So, we reached out to Via (https://ridewithvia.com/), a TransitTech company, and together we designed a model in which employees who lived close to HQ could request a ride on-demand, similar to a Lyft/Uber, and those who lived farther would be able to schedule a ride a day in advance. We started with a fleet of 25 vehicles (mix of hybrid Siennas and non-hybrid Dodge Caravans and Chrysler Voyagers) and a vaccinated driver pool of over 60 independent contractors.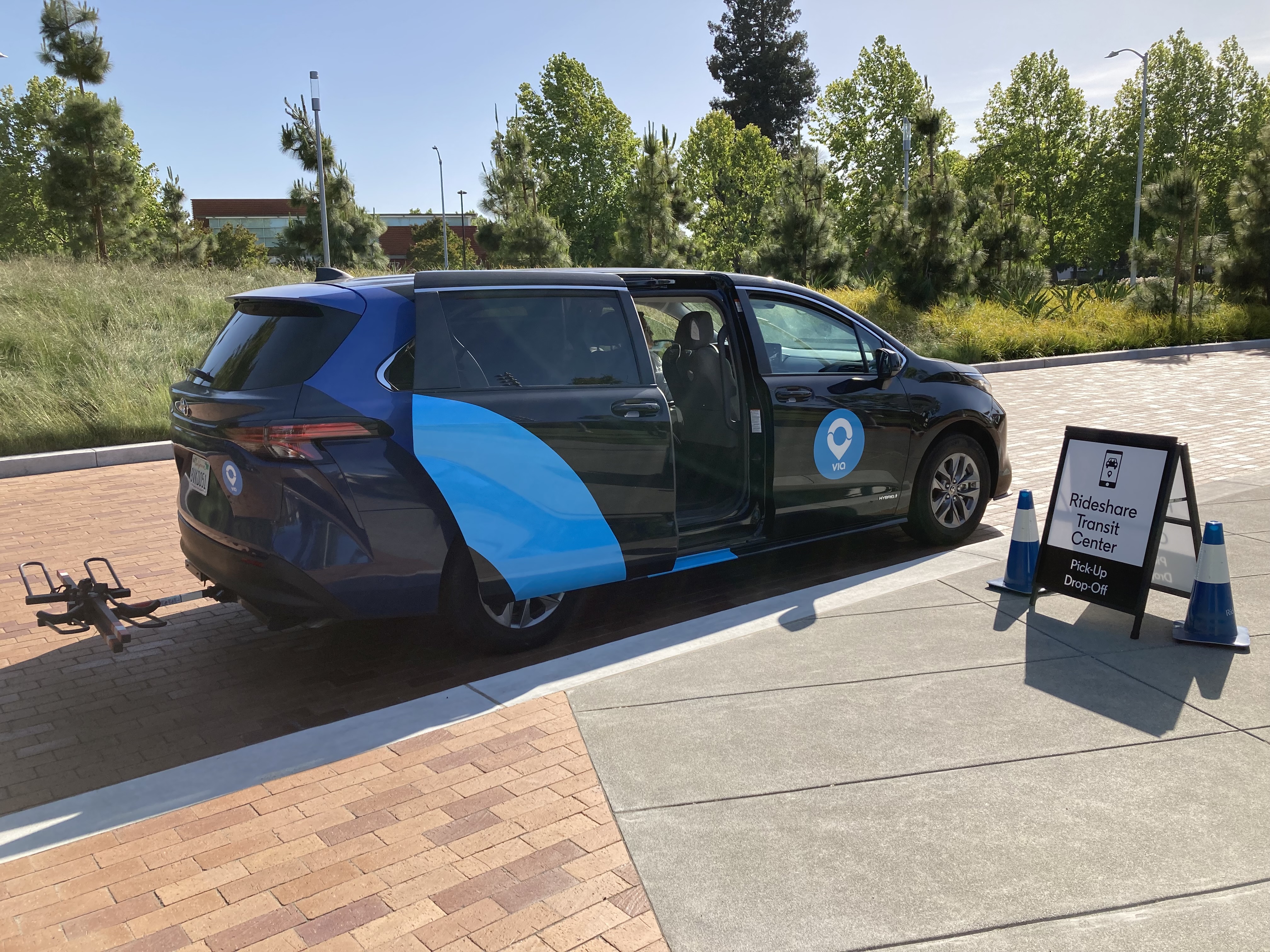 This demand responsive model has its challenges. With door-to-door service, drivers need accurate routing and navigation which is more difficult than memorizing fixed routes. We must find a balance between service punctuality and increased vehicle occupancy. We need to adjust parameters and algorithms to serve different trip types while maintaining a positive experience for all riders.
In March of 2022 we piloted our new model with an on-demand zone of Sunnyvale and Mountain View, and our longer distance pre-schedule zone of Fremont and Milpitas. In the first 10 weeks of service, 529 employees took at least one ride. By May, we were providing 200 rides per day. Our employees rate this service a 4.7 out of 5 stars and we plan to expand our service.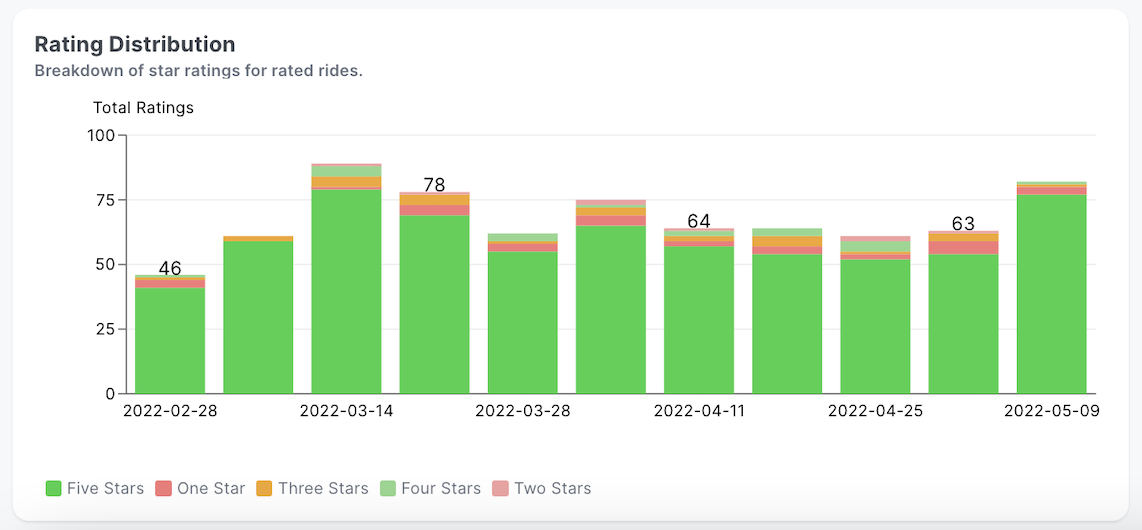 LinkedIn is the first Corporation to leverage Via's turnkey model in the US. We are also the first to use pre-scheduled and on-demand services to serve such a large area (over 100 square miles). Whether this model can scale remains to be seen, but lessons we learn with each iteration inform the evolution of commuter shuttle services.