ASSOCIATION FOR COMMUTER TRANSPORTATION RELEASES 2019 ANNUAL REPORT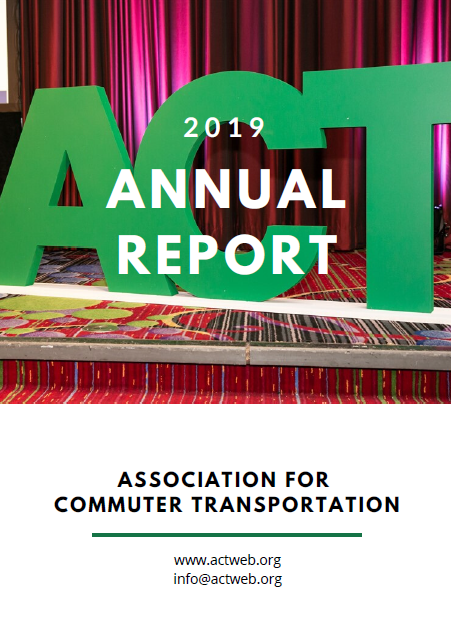 The Association for Commuter Transportation (ACT) is pleased to announce the release of our 2019 Annual Report. In it you will find:
A reflection from ACT Board President Connie McGee
A look back at our events & conferences throughout the year
An overview of advocacy efforts from ACT & our members
and more!
"2019 was a tremendous year for ACT. We demonstrated through a strong focus on delivering value to our members and advocating on behalf of the entire TDM industry, that we are the premier organization for TDM professionals," said David Straus, Executive Director. "While 2020 will be a challenging year for all organizations, we hope that our past success will help us weather the current storm."
Did your photo or name make it in this year? Tweet @ACTnational with the hashtag #ACT2019Report to share!