Chesapeake Chapter: Kicking off 2023 with the March Microtransit Event
Date posted
March 30, 2023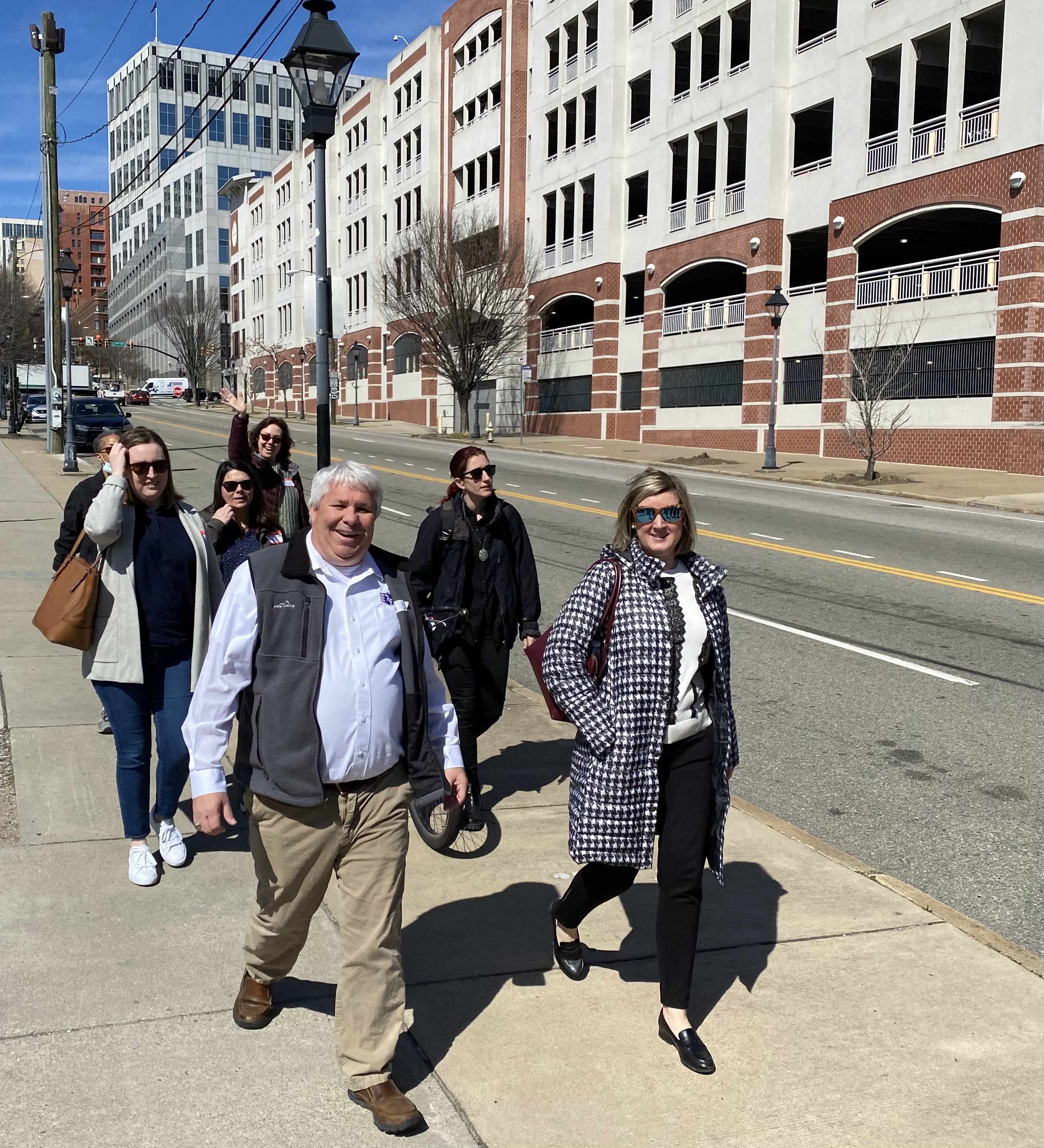 The first in-person program of 2023 for the Chesapeake Chapter was held in Richmond, Virginia on March 9, 2023, and it was a sold-out event! The chapter is focusing on "micro-events" in 2023 – events planned in as many regions of their geographical distribution as possible, as often as possible, to make it easier for members to attend in-person events and connect with colleagues. The programs are focused on the idea of "less presentation, more discussion" to involve the participants as much as the presenters and TDM-CP credits awarded based on the program material.
This regional event was held at the RideFinders offices in downtown Richmond, and John O'Keeffe coordinated the event and RideFinders hosted our Chesapeake Chapter members for a behind the scenes look at the microtransit pilot program happening in the Richmond suburbs; a pilot program that will serve riders in the Town of Ashland, as well as Powhatan, Henrico, Chesterfield and New Kent Counties. The five microtransit zones are designed to maximize opportunities to connect to major regional employers, medical facilities, and government and community services for residents across the region that have limited or nonexistent transit options.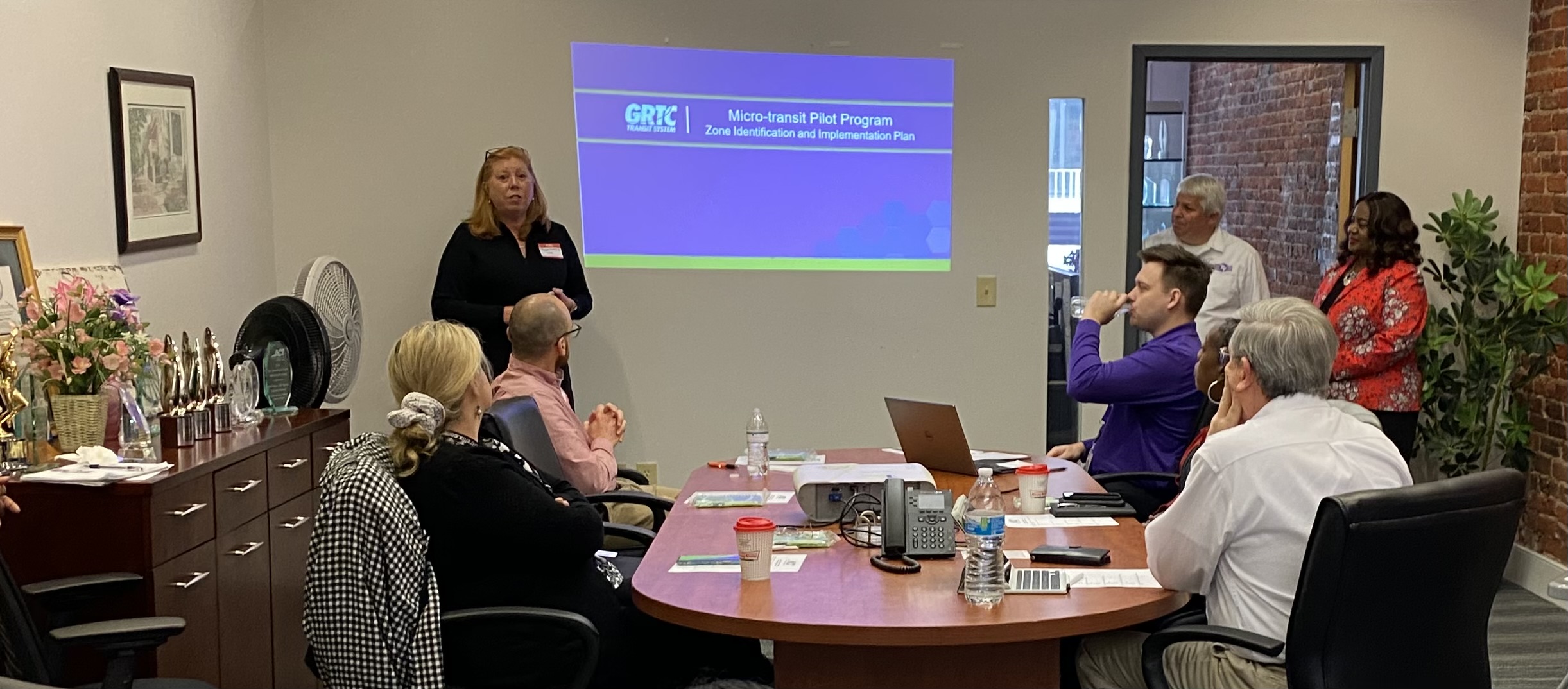 This "standing room only" event had twenty-two members in attendance, including members from Maryland, Roanoke, Charlottesville, and the Shenandoah Valley. Corey Robinson, Data Analyst, GRTC Planning Department provided a program overview and then we opened the room to discussion for ACT members.
The true program began at that point, because the Chesapeake Chapter members brought so much experience that the discussion was lively and insightful! A great deal of the conversation focused on DEI issues with microtransit, with everyone sharing how they involve the intended community and stakeholders, how the planning process has missed targeted portions of the targeted audience, how to engage, and general struggles and successes. The event concluded with attendees walking together to Main Street Station to showcase the new "red lanes" on The Pulse line to grab a pay-as-you-go lunch together.