Women in TDM: Making it Happen!
Date posted
March 30, 2023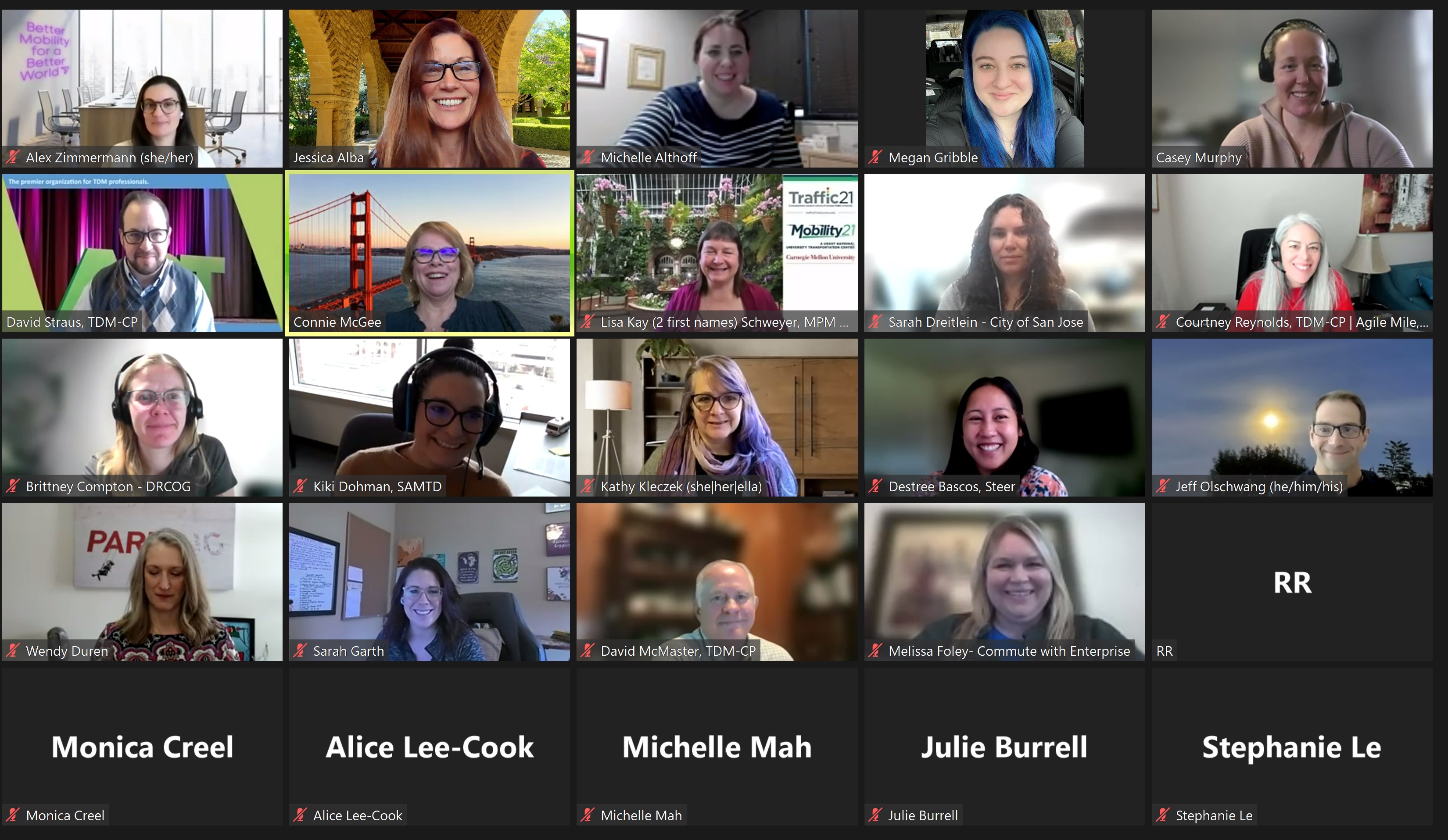 It was a fantastic experience to launch the Women in TDM community on March 8, 2023. Having the opportunity to share our stories in the virtual discussion that was held on International Women's Day was extremely poignant, and something I had been thinking a lot about and had wanted to get started. My hope for this community is for it to be a place for women and those who identify as women as well as supporters to come to for sharing, support, comradery, learning, teaching and so much more.
Historically, women have been underrepresented and undervalued in the transportation sector, including TDM. Women are often excluded from decision-making and leadership positions, they face barriers to accessing transportation options and services, and are disproportionately affected by transportation challenges. Empowering women in TDM involves recognizing and addressing these challenges and opportunities. This includes encouraging women to enter and advance in TDM-related careers, ensuring women's perspectives and needs are considered in the design and implementation of TDM strategies and programs, promoting women's leadership and participation, celebrating and amplifying the contributions and achievements of women in TDM, recognizing the intersectional dimensions of their identities and experiences, and being there to support each other along the way.
My fellow board members and I are working together to continue these conversations. We want this group to be a safe space for women to come to where they can share and learn from each other. Based on the feedback in the virtual discussion last month we are planning future virtual discussions, women in leadership book club, reviewing articles, mentoring, as well as activity in the Women in TDM Connect Community. This is YOUR community, so we would love to see you get more involved, start a conversation, and become engaged. The more involved we all are, the more fun and engagement we will get out of it.
We want you to join us in the Women in TDM Community to continue the conversation and learn about more opportunities to get involved!
Click here and join the Women in TDM Connect Community.