What is Transportation Demand Management?
Date posted
October 6, 2021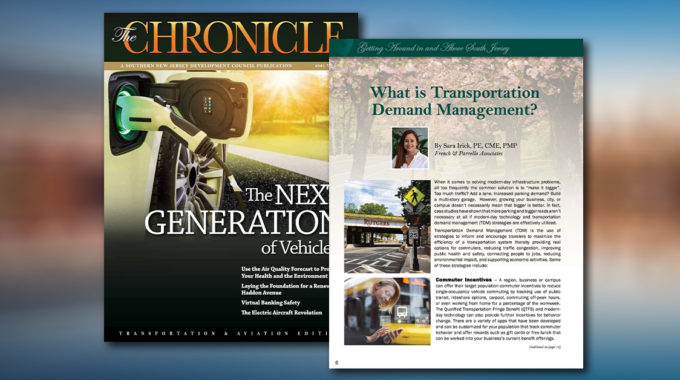 When it comes to solving modern day infrastructure problems, all too frequently the common solution is to "make it bigger". Too much traffic? Add a lane. Increased parking demand? Build a multi-story garage. However, growing your business, city, or campus doesn't necessarily mean that bigger is better. In fact, case studies have shown that more parking and bigger roads aren't necessary at all if modern-day technology and transportation demand management (TDM) strategies are effectively utilized.
Transportation Demand Management (TDM) is the use of strategies to inform and encourage travelers to maximize the efficiency of a transportation system thereby providing real options for commuters, reducing traffic congestion, improving public health and safety, connecting people to jobs, reducing environmental impact, and supporting economic activities. Some of these strategies include:
Commuter Incentives –

A region, business or campus can offer their target population commuter incentives to reduce single occupancy vehicle commuting by tracking use of public transit, rideshare options, carpool, commuting off-peak hours, or even working from home for a percentage of the work week. The Qualified Transportation Fringe Benefit (QTFB) and modern day technology can also provide further incentives for behavior change. There are a variety of apps that have been developed and can be customized for your population that track commuter behavior and offer rewards such as gift cards or free lunch that can be worked into your business's current benefit offerings.

Parking Demand – Free parking is not free. Take an in-depth look at what your true costs to provide parking to your employees are. Performance based pricing allows employers and public jurisdictions to manage parking supply and demand. Explore a variety of parking pricing strategies before making that decision to offer free parking or pricing too low. Strategic parking pricing, commuter parking options, ride-share programs, carpool options, and transit options can reduce the number of parking spaces required for a business, city or campus.

Transit Demand –

Why don't more people use public transit? Efficiency, lost time, consistency, and convenience are all elements of transit systems that need to be continuously evaluated. Transit ridership is tracked by occupancy counters and other technologies. You can harness this data alongside community outreach to pinpoint the small details that can be the cause of commuters not utilizing public transit. All too often we see businesses offering private standalone shuttle systems within their communities to supplement public transit. You can enhance these systems by partnering with your community to create a 'first mile/last mile' system that works for your commuters.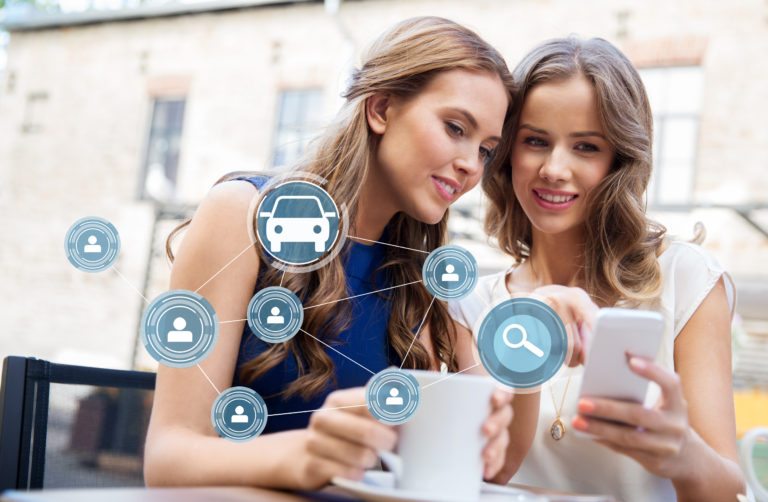 When it comes to tackling these issues and implementing effective TDM strategies, you're not alone. Transportation Management Companies and Engineering Firms, such as
French & Parrello Associates (FPA)
can provide you with an effective and concise Transportation Demand Management Plan, which includes elements such as parking demand management, economic development, rideshare and commuter incentive programs, shuttles, and maximizing grant opportunities. Additionally, organizations like the
Association for Commuter Transportation (ACT)
strive to raise awareness of TDM and the potential it holds for improving our quality of life. In fact, ACT members represent the full spectrum of TDM, including state & local governments and agencies, universities, transportation technology providers and more. They also strive to raise awareness through legislation, in order to codify TDM in federal transportation policy and make it a key strategy for addressing our nation's transportation and infrastructure challenges. So far they've been successful with the inclusion of TDM definitions and strategies in the INVEST in America Act, and the introduction of ACT's MORE Through TDM Act.
Ultimately, TDM is all about creating a behavioral change in students, employees and citizens, by providing convenient, affordable, and flexible options to them. Fortunately, modern day technology is facilitating this behavioral change faster than ever before and the data available is allowing us to dig deeper into finding solutions that do not require major infrastructure investments.
About the author: Sara Irick is a TDM Certified Professional and was recently awarded the 40 under 40 Award by the Association for Commuter Transportation for her work with Lehigh University on their campus-wide master plan called "Connections". ACT is the premier association for transportation demand management professionals and fosters a community of sharing best practices & research, professional development, and networking. Learn more at

www.actweb.org.