THE Climate ACTion Summit
Meet our Speakers

Integrating Transportation into your Climate Action Strategy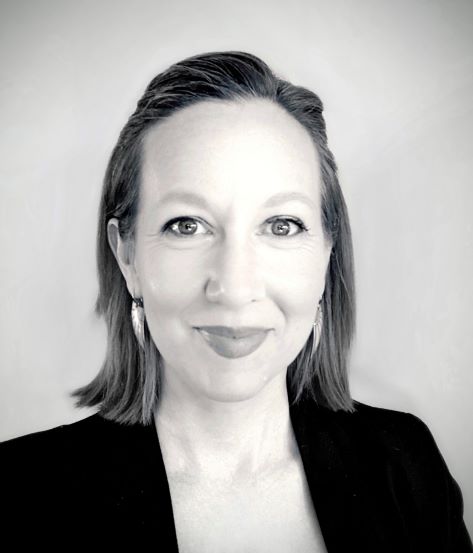 Karen Clawson, Principal Planner & Program Manager, Mid-America Regional Council
Karen Clawson is a Principal Planner and manager of the Air Quality and RideshareKC programs at Mid-America Regional Council (MARC), the Kansas City region's council of governments and metropolitan planning organization. She received a Master in Urban Planning and Bachelor of Fine Arts in Industrial Design from the University of Kansas. Her career has centered on the integration of environmental and transportation policy, as well as community outreach and engagement with a focus on underserved and vulnerable communities. Prior to her work serving the Air Quality and RideshareKC program, she managed long-range transit planning at MARC and supported project management for the initial planning of the KC Streetcar and managed the development of the Smart Moves Regional Transit and Mobility Plan. Her current work focuses on climate resilience, mobility and jobs access, and improving air quality for all residents in the Kansas City area.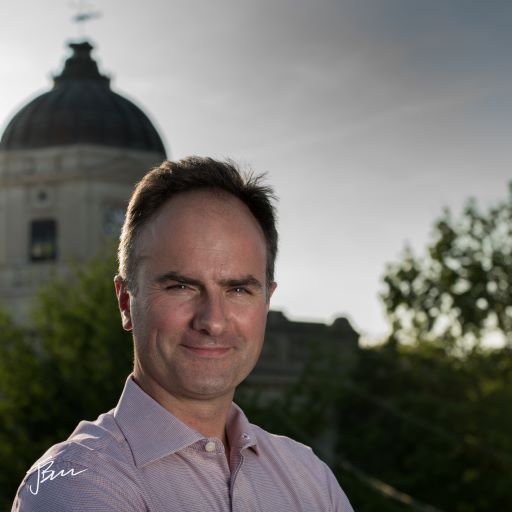 Alex Crowley, Director, Economic & Sustainable Development Department, City of Bloomington, INAlex Crowley is Director of Economic & Sustainable Development with the City of Bloomington. His responsibilities are to cultivate a resilient community built on shared prosperity, economic opportunity, environmental stewardship, and a thriving arts and culture ecosystem.
Before joining the City, Alex helped to run and launch small businesses in and around Bloomington.
His professional background combines advertising and operations management in a variety of fields including telecommunications. He has held leadership positions at Ogilvy & Mather: New York, AT&T and Insight Communications.
He serves on various local boards, including the Lake Monroe Water Fund, Downtown Bloomington Inc., the Bloomington Urban Enterprise Association, and the Lake Monroe Sailing Association.
Alex is a native of New Haven, Connecticut, a graduate of Fordham College in New York, a composer, and the doting father of a senior Boilermaker, a sophomore LMU Lion, and a high schooler at Bloomington South.


Nick McCreary, Senior Sustainability Manager, Keramida Inc.

Mr. Nicholas McCreary, M.S., serves as Senior Sustainability Analyst in Climate and Sustainability Services. Before joining KERAMIDA, Mr. McCreary was the Director of Sustainability for Creighton University in Omaha. At Creighton, he was the lead author and architect for the Creighton inaugural sustainability plan, developed a sustainability-focused internal grant fund, and launched a post-consumer composting program. Prior to Creighton, he served as the Sustainability Coordinator for Indiana State University, where he directed a multi-disciplinary committee to create ISU's Sustainability Plan. Adept at convening stakeholders and soliciting community input, Mr. McCreary helps clients facilitate practical climate action and sustainability planning.
At KERAMIDA, Mr. McCreary focuses on advising clients on Climate Action Planning, ESG Strategy, Planning and Reporting, Energy Management, ESG Assurance Services, ESG Audits, and supporting the needs of Boards/Executives on ESG strategy and education issues.
Mr. McCreary holds a Master of Science in Sustainability from St. Louis University and a Bachelor of Arts in Earth Sciences from DePauw University. He has two years of post-secondary teaching experience in environmental science and sustainability science. Mr. McCreary participated in COP22 negotiations as a delegate for the NGO Care About Climate in Marrakech, Morocco. Committed to public service, Nick has served on the boards of several sustainability-focused community organizations, including Saving Grace Perishable Food Rescue in Omaha, NE, and ReTHink in Terre Haute, IN.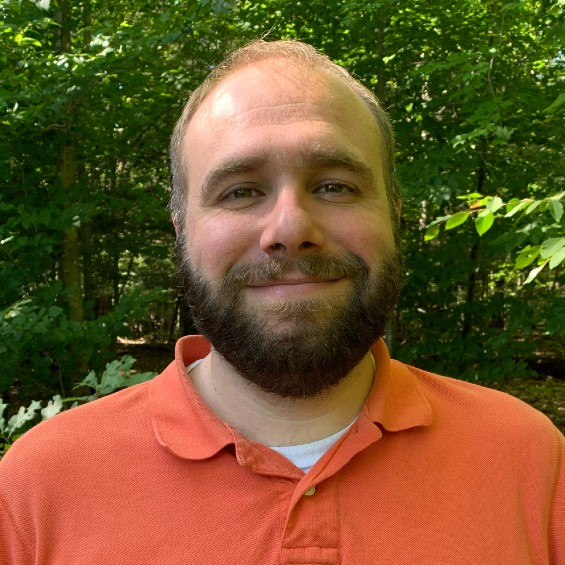 Aaron Witham, Director Sustainability, University of Southern Maine
Aaron Witham is the Director of Sustainability at the University of Southern Maine. He leads the University's carbon neutrality planning efforts and serves as the TDM (Transportation Demand Management) Coordinator. He has been in the field of higher education sustainability for over 12 years, holding posts at Unity College, Green Mountain College, and the University of Vermont. He helped Green Mountain College earn the #2 ranking on Princeton Review's Green Honor roll, as well as the #1ranking among bachelorette institutions on AASHE'S STARS report for sustainability. He also helped the University of Vermont earn a Gold rating from AASHE's STARS. He holds a Master's Degree in Natural Resources and a Graduate Certificate in Ecological Economics from the University of Vermont, where he served as a Transportation Research Scholar in their Transportation Research Center. He strives to change the paradigm of how we view the role of transportation in our society by asking how we can make the transportation system itself function like a healthy ecosystem.
Decarbonizing Transportation: Electric Cars, Reducing VMT, or Both?
Ben Holland, Manager, Urban Transformation, Rocky Mountain Institute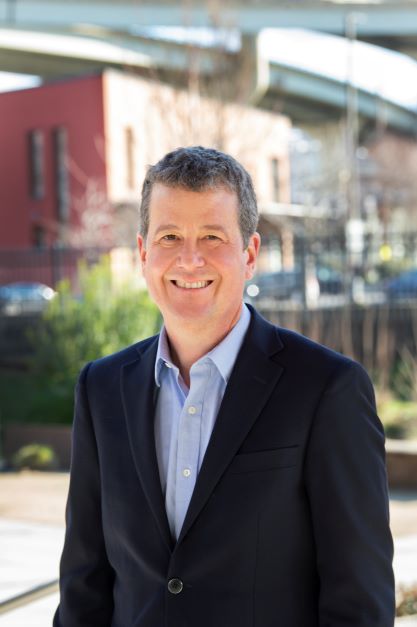 Jeff Allen, Executive Director, Forth
Jeff has served as Executive Director of Forth since 2011. He is a highly regarded expert on transportation electrification with a passion for bringing diverse stakeholders together, finding creative solutions to vexing challenges and building strong teams. Jeff previously served as Executive Director and organizational development consultant for multiple nonprofit conservation organizations.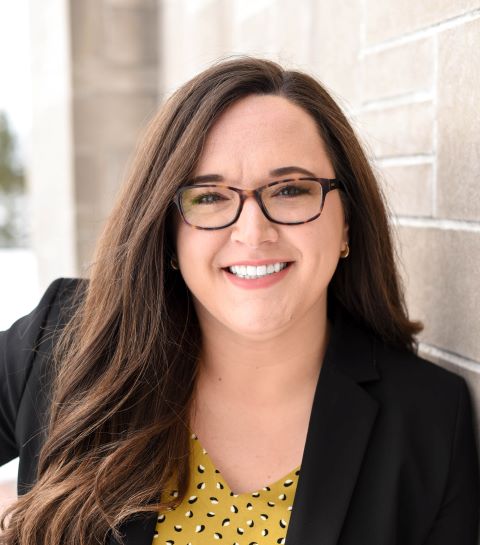 Morgan Mickelson, Director, Office of Sustainability, City of Indianapolis
A dedicated public servant, Morgan started her career the environmental non-profit field and now contributes to the common good through her work in local government. She is an advocate for climate justice and works to increase awareness on the interconnectedness of climate change, as it intersects with other important issues of today.
Currently Morgan serves as the Director of the Office of Sustainability with the City of Indianapolis. In this role, she oversees the implementation of the City's first sustainability and resilience action plan, Thrive Indianapolis. Prior to taking on this role, she worked closely with the Office of Sustainability as the Climate Advisor through the American Cities Climate Challenge to guide the direction of the first environmental-focused policy to come out of the Office of Sustainability. Morgan holds a Master of Science in Climate Justice from Glasgow Caledonian University and currently serves on the Greater Indiana Clean Cities Board of Directors.

Moderator - Andy Keeton, Head of Insights, Commutifi


Maximizing Federal Programs to Advance Sustainable Transportation Initiatives

Louis Feagans, Managing Director of Asset Management, Indiana Department of Transportation

Habte Kassa, Asst. State Transportation Planning Administrator, Georgia Department of Transportation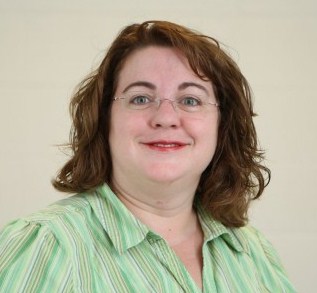 Kathy Luther, Director of Environmental Programs, Northwestern Indiana Regional Planning Commission
Kathy Luther has served as the Director of Environmental Programs at the Northwestern Indiana Regional Planning Commission since 2007. She directs all environmental projects and programs for the organization, including brownfield programs environmental mitigation and consultation processes for transportation projects, environmental education, air and water quality public outreach; CMAQ diesel engine retrofits projects, watershed and water quality planning, solar readiness, regional conservation planning, and others. In addition to project and program management, she also serves as the Commission's primary liaison with environmental and natural resource agencies and advocacy groups such as Chicago Wilderness, Indiana Lake Michigan Coastal Advisory Board, and Purdue Water Institute. She has over 25 years of experience in the public and private sector as an environmental professional in Northwestern Indiana. Kathy began her career in Northwest Indiana after completing her MSES and MPA degrees from Indiana University in School of Public and Environmental Affairs.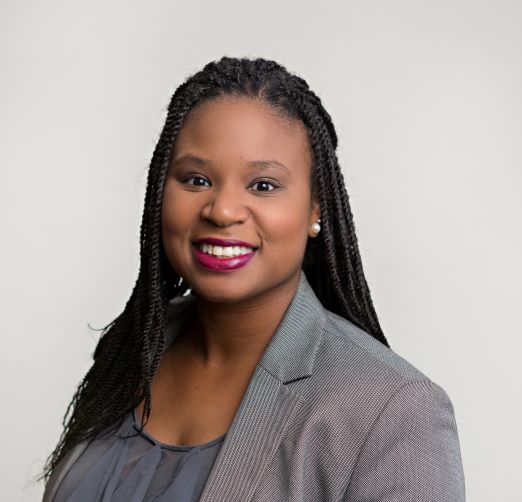 Erica Tait, Planning, Environment, Air Quality and Realty Team Leader, Federal Highway Administration (FHWA)
Erica Tait has been a community planner with the Federal Highway Administration (FHWA) Indiana Division
since May 2019. She is currently Planning, Environment, Air Quality, and Realty (PEAR) Team Leader, and is
responsible for managing the division Federal-Aid transportation planning program, which includes providing
leadership, consultation and expertise to division leadership and planning partners and stakeholders. In
addition to the planning program, Erica manages the Air Quality and Every Day Counts (EDC)/State
Transportation Innovation Council (STIC) programs for the division.
Prior to joining Federal Highway, Erica served as the Director of the Northeast Arkansas Regional
Transportation Planning Commission (NARTPC). She holds a Bachelor of Arts in Economics and Finance, and
two master's degrees. She is a member of the TRB Standing Committee on Metropolitan Policy, Planning, and
Processes, a member of the American Planning Association, graduate of the Delta Leadership Executive
Academy, and an advisory board member for the Central Community Development Institute (CDI) Alumni
Network. Erica is married to Gabriel, and is the proud mother of three (Gabrielle, Galen, and Devon), and a
rescue dog, Boots

Moderator - Matt Meservy, Director, Long Range Planning Division, Tennessee Department of Transportation

Transitioning Your Fleet from Carbon Based Fuels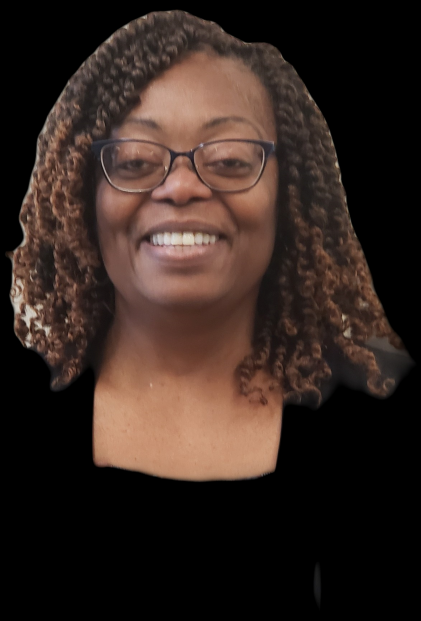 Cheryl Purefoy, Deputy Chief Operating Officer, IndyGo
Cheryl Purefoy is the Deputy Chief Operating Officer at IndyGo in Indianapolis, Indiana and has been in that key role since August 2018. The Operations division has over 800 employees and consists of eight departments: Transportation, Maintenance, Facilities, Fleet Services, Training, Life Safety / Security, Service Planning, Mobility Solutions /Customer Service. She is involved with all aspects of IndyGo's expanding organization from fleet acquisition and fleet transition planning, service redesign, construction management to property management. She helped lead the implementation and ongoing operation of the largest fully electric BRT line in the United States. Most recently, Cheryl has been involved with the development and implementation of IndyGo's Maintenance Apprenticeship program.
She gained much of her transportation and logistics experience in healthcare and higher education. Before working at IndyGo, Cheryl work at Eli Lilly and Purdue University. While at Purdue, she managed multiple self-funded departments including the 2nd busiest airport in Indiana. Cheryl earned her Bachelor of Arts in Business Administration from Hiram College and her Master of Business Administration from The University of Akron, graduating Cum Laude.
When she is not working, Cheryl enjoys all things family. Ensuring her two wonderful grandchildren are "well loved" is a must do as often as time permits. She enjoys traveling and creating handcrafted jewelry. High on Cheryl's bucket list is visiting all fifty states and she has 15 states left. Cheryl volunteers in multiple venues, most noted through her local church where she mentors young women.

Andy Jefferson, Sr. Director of Transportation, Genentech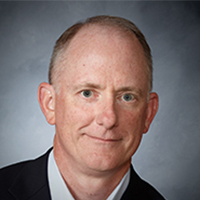 John Stoiber, President & CEO, Hallcon Corporation
As President and CEO, John is a visionary leader with more than 25 years of experience in a wide range of industries where he has driven innovation and disrupted the status quo through game-changing technology. He has set a bold mission for Hallcon as a leader in sustainable transportation and has driven significant investments in electric vehicle (EV) infrastructure and expertise to support our clients' transition to fully electric fleets. John holds a Master of Science in Software Engineering from Marquette University and an MBA from the Kellogg School of Management at Northwestern University. He also holds bachelor's degrees in Electrical and Electronics Engineering and Biomedical Engineering.