THE Climate ACTion Summit
Agenda
Day 1: Tuesday, April 4th
Location: INDUSTRY, 545 Kentucky Ave | Indianapolis, IN


8:00 - 8:45am: Networking Breakfast
8:45 - 9:00am: Welcome Address
David Straus, Executive Director, Association for Commuter Transportation
David McMaster, President, ACT Board of Directors
9:00 - 9:50am: Panel Session #1
Integrating Transportation into your Climate Action Strategy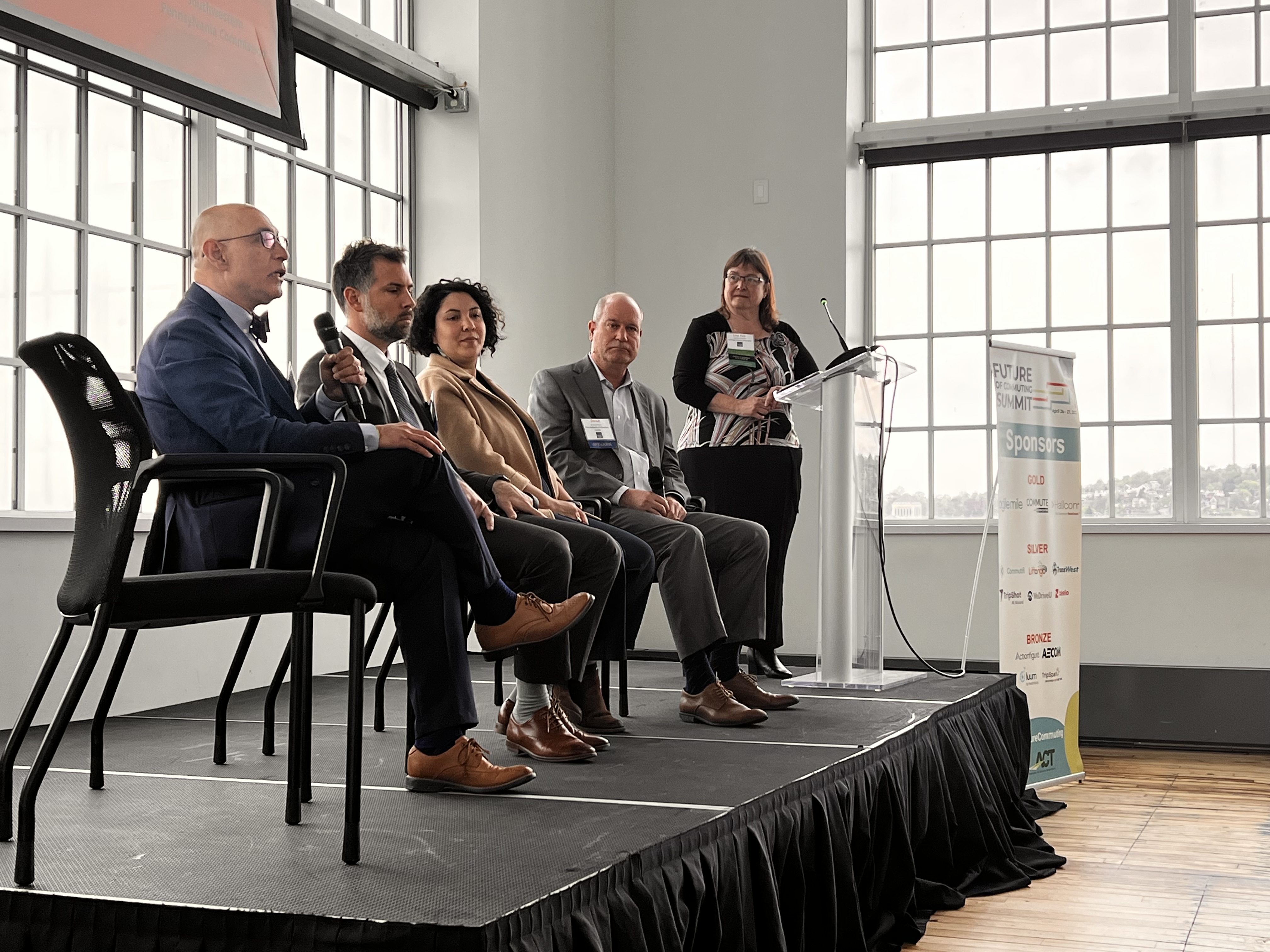 Learn from sustainability leaders across the public, private, and higher education sectors about how they're integrating TDM and transportation solutions into their climate action strategies to reduce carbon emissions. We will discuss tactical strategies, inter-departmental and inter-organizational partnerships, performance measurement and reporting, lessons learned, and potential opportunities for growth that can help you leverage TDM strategies to meet your organization's sustainability goals.
Karen Clawson, Principal Planner & Program Manager, Mid-America Regional Council
Alex Crowley, Director, Economic & Sustainable Development Department, City of Bloomington, IN
Nick McCreary, Senior Sustainability Manager, Keramida Inc.
Aaron Witham, Director Sustainability, University of Southern Maine
Moderator - Jessica Alba, Director of Policy and TDM, Stanford University
10:00 - 10:50am: Panel Session #2
Decarbonizing Transportation: Electric Cars, Reducing VMT, or Both?
As electric vehicles gain attention and support, they have also sparked opposition from some advocates for bikes, transit, congestion pricing, and other VMT reduction strategies. Yet numerous studies have shown that we can only meet our climate goals if we both rapidly electrify transportation and dramatically reduce our reliance on single passenger automobiles. How do we move from either-or to both-and thinking, and work together to move beyond "business as usual" systems that center gas-powered cars?

Ben Holland, Manager, Urban Transformation, Rocky Mountain Institute
Jeff Allen, Executive Director, Forth
Morgan Mickelson, Director, Office of Sustainability, City of Indianapolis
Moderator - Andy Keeton, Head of Insights, Commutifi
11:00 - 12:00pm: Panel Session #3
Maximizing Federal Programs to Advance Sustainable Transportation Initiatives
With record funding levels and new federal programs like Carbon Reduction and the National Electric Vehicle Infrastructure program included within the Infrastructure Investment & Jobs Act and the Inflation Reduction Act, there is significant opportunity to support increased investments in sustainable transportation initiatives through state DOTs and MPOs. This panel of DOT and MPO leaders will share how their agencies are prioritizing and guiding these new resources to achieve climate action goals.
Louis Feagans, Managing Director of Asset Management, Indiana Department of Transportation
Habte Kassa, Asst. State Transportation Planning Administrator, Georgia Department of Transportation
Kathy Luther, Director of Environmental Programs, Northwestern Indiana Regional Planning Commission
Erica Tait, Planning, Environment, Air Quality and Realty Team Leader, Federal Highway Administration (FHWA)
Moderator - Matt Meservy, Director, Long Range Planning Division, Tennessee Department of Transportation
12:00 - 1:00pm: Networking Lunch
1:00 - 3:15pm: Facilitated Discussion Groups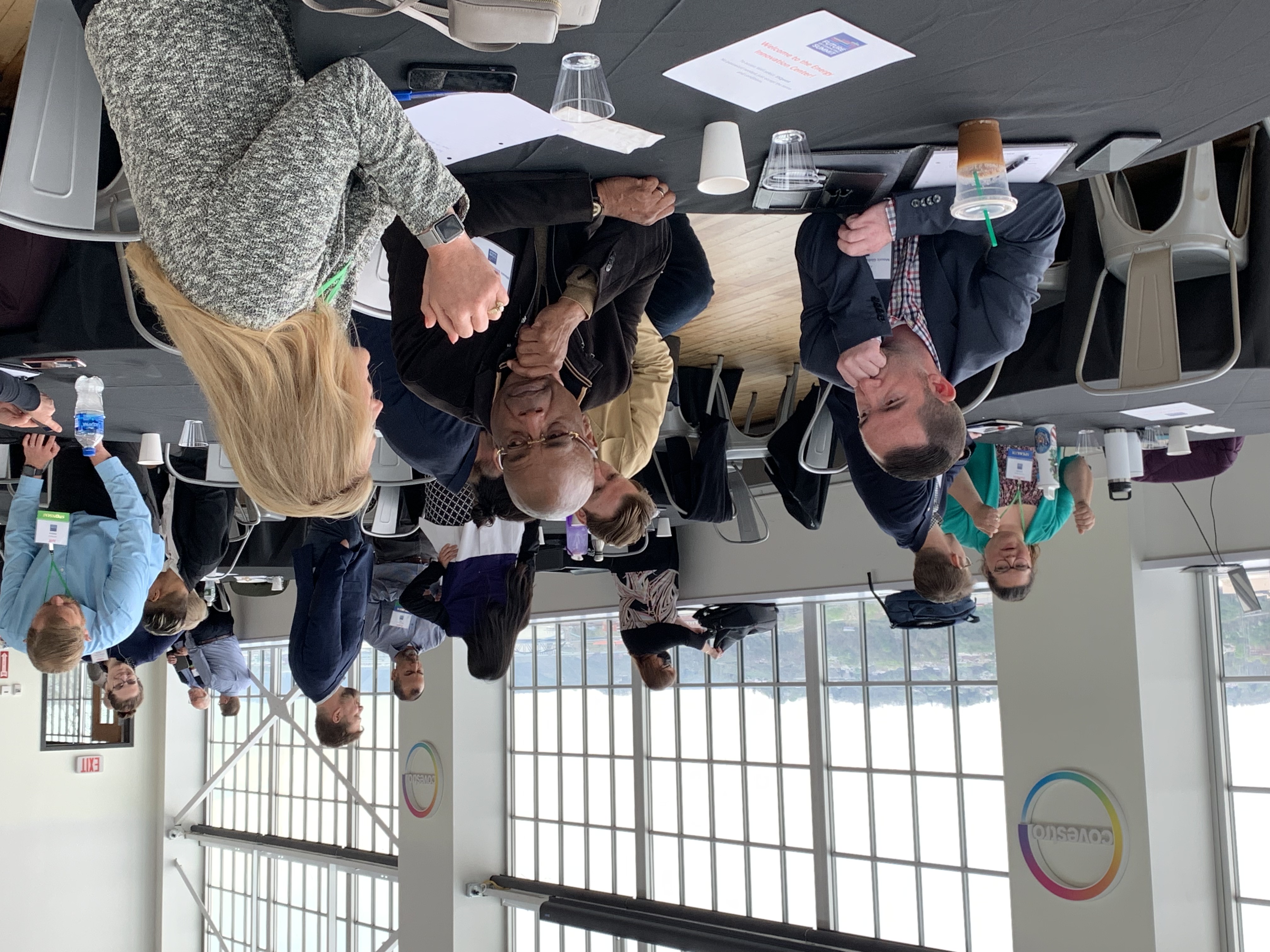 The afternoon will feature simultaneous discussion groups, facilitated by subject matter experts on a variety of important challenges facing our industry to reduce the climate impacts of individual transportation choices. The goal of identifying new actions for eliminating mobile source emissions. Each table will have 10-12 attendees participating in in-depth conversation for 45 minutes. Three discussion sessions will be held so that new groups are formed and new insights/ideas are shared. Each session will include a note taker to gather major themes and ideas being discussed to be shared later with the entire group and compiled by ACT after the event as a resource document.
Topics will include:
Transitioning Shuttle Fleets
Discussion Lead: Dan Allalemdjian, Director, Sustainability & Transportation, Columbia University


As organizations and governments set aggressive emissions reduction targets, their fleet operators are often left with the responsibility of transitioning their shuttle fleet to zero-emission vehicles. This can be a new and unfamiliar burden for many fleet operators. This group will discuss the numerous challenges and solutions involved with transitioning shuttle fleet vehicles to zero-emissions and will explore topics relating to: managing vehicle range shortfall and planning for opportunity charging, managing high upfront costs, installation of chargers, coping with the steep learning curve, evolving technology, new maintenance needs, working with local energy providers, keeping up with government incentives, and more.

Creating Equitable Transportation
Discussion Lead: Lisa Kay Schweyer, Program Manager, Carnegie Mellon University
Historically, equity has not been at the forefront of transportation planning, infrastructure design, climate strategy and mode choice. This discussion group will talk about how equity has been and can be successfully baked into decision making and transportation options that have a positive impact on climate. We will discuss projects that involve free transit fares, electric vehicle charging stations and guaranteed basic mobility. Bring your ideas, questions and resources for a lively discussion.


Back to Basics – Walking & Biking
Discussion Lead: Petrice Espinosa, Director, Bikes Make Life Better
There's much that organizations can do to fight the "SOV Backslide" as employees start coming into the office again. Petrice will present four ways employers can encourage employees to take active modes to work and ensure their workplace is ready to safely welcome them when they arrive. These include: Encouraging biking and other active modes; Providing safe and ample bike parking; Providing other bike amenities Employee Communications.



Climate investments, TDM and the race to Zero Emission Mobility
Discussion Lead: Tim Wayland, Chief Commerical Officer, National Express Shuttle & Transit
Lessons, hurdles and opportunities for workplaces and campuses to achieve their Zero Emission Mobility vision (fuel shifting, shuttle fleet transitions, microtransit and overall e-mobility).



How to Strengthen Commuter Transportation Impacts in Corporate Emission Reporting
Discussion Lead: Matt Caywood, CEO, Actionfigure


Corporate regulators in the EU and US are increasingly requiring auditable ESG reporting including employee commute emissions. How can transportation professionals at their employers, TMAs and service providers use software applications, surveys, and other TDM tools to meet these new requirements while also aligning with state and local TDM policies and regulations?




The Opportunity for MPOs
Discussion Lead: Frank Mongioi, Vice President - Sustainable Mobility, ICF


There are many opportunities for MPOs to contribute to supporting climate efforts including through TDM/Mobility planning, program implementation, supporting state climate action plans, policy action and developing and shaping regional transportation plans. This discussion will focus on these possibilities and others brought by the table participants. Under the transportation demand management and sustainable mobility umbrella, this group may discuss climate adaptation strategies, connecting land use and transportation planning, how they are addressing planning for sustainable communities and transportation among other topics. What is the opportunity for MPOs today and in the near future? We look forward to hearing thoughts from MPOs in attendance as well as other stakeholders and members that are involved with their local MPOs.

Eliminating Parking Minimums
Discussion Lead: Veronica Jarvis, Senior Planner CTR/TDM, Thurston Regional Planning Council


P

arking infrastructure typically takes up to 20% of a development's budget--and can take up to 40%! Standard, non-contextual parking requirements exacerbate this economic reality and undermine communities' pursuit of a healthy climate, sustainable economy, affordable housing market, and strong quality of life. Still, the biggest, broadest (and most obvious) solution--eliminating parking requirements carte blanche--takes work, and even still, might not be feasible for every place. What action steps can we take to challenge our current reality and graduate to a progressive regulatory future?


Rethinking Carpooling as a Carbon Reduction Strategy
Discussion Lead: Thom Cerny, ACT National Board of Directors
3:15 - 4:00pm: Recap of Discussion Groups
4:00 - 5:00pm: Networking Reception
Day 2: Wednesday, April 5th
Location: JW Marriott Indianapolis, 10 S West Street | White River Room A & B
8:00 - 8:45am: Networking Breakfast
8:45 - 10:00am: Panel Session #4
Transitioning Your Fleet from Carbon Based Fuels
Join forward thinking organizations, agencies, operators, and employers that are leading the charge, transitioning their fleets away from carbon based fuels. Our expert panelists will discuss effective strategies, important partnerships, lessons learned, and potential funding opportunities that can help advance the adoption of clean fleets for your community and campus.
Cheryl Purefoy, Deputy Chief Operating Officer, IndyGo
Andy Jefferson, Sr. Director of Transportation, Genentech
John Stoiber, President & CEO, Hallcon Corporation
Moderator - Brendon Harrington, Senior Director, Transportation, Google


10:30 -1:30pm: Tours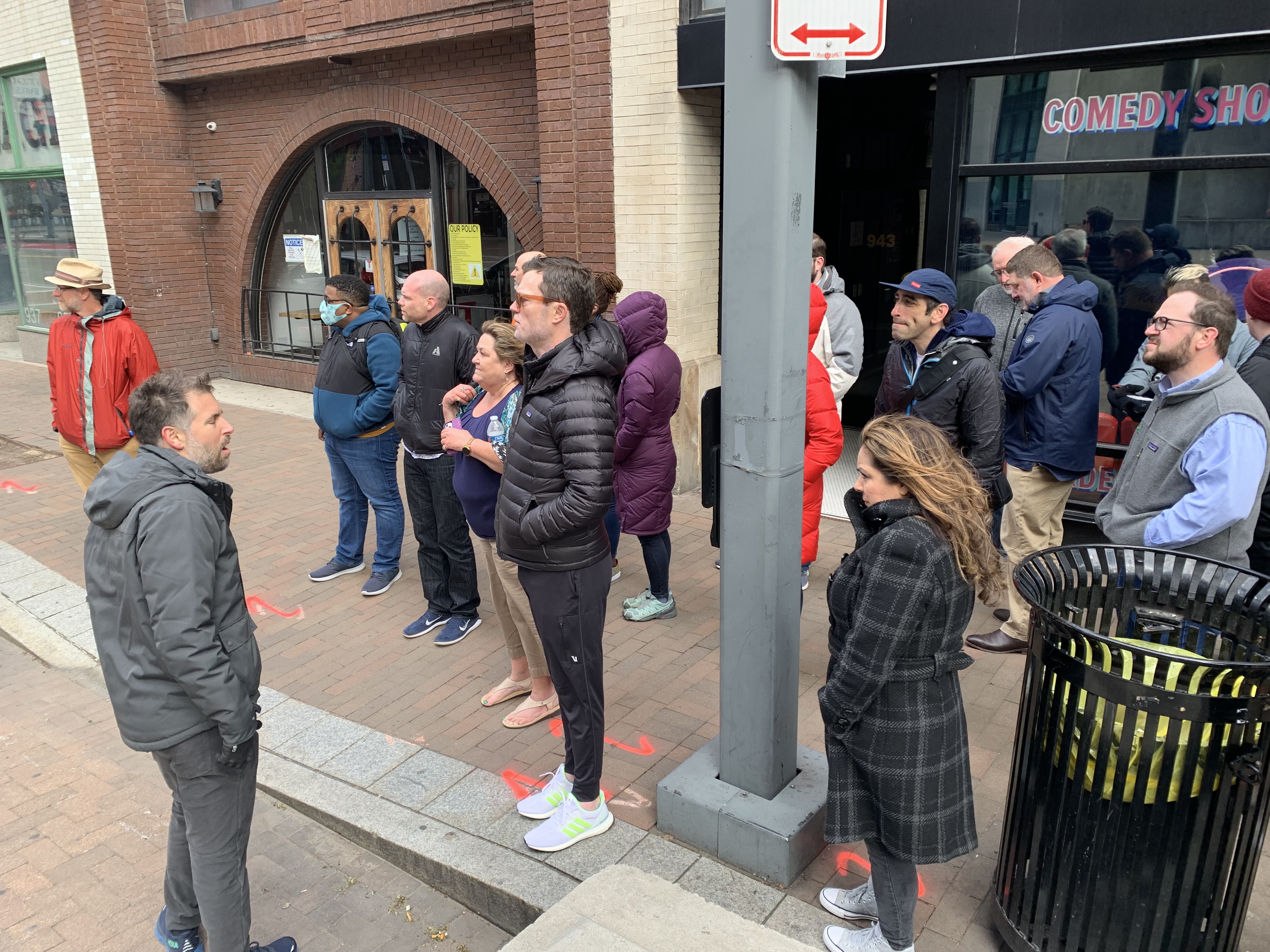 Indy Electrification Tour*
IndyGo (The largest transportation provider in Indiana) will be hosting a FREE tour to event participants that will give them a behind the scenes look at how an all-electric bus rapid transit (BRT) system is transforming the way residents commute in Indianapolis.
The tour will include transportation from the hotel to the IndyGo headquarters followed by a tour of the facility and an infrastructure overview. The group will then head out on the Red Line BRT to experience the line in action. While traveling on the Red Line, the group will also make a stop at the route's inductive charging station. The tour will conclude with transportation being provided back to the hotel.
*Maximum of 25 participants for this tour. If interested, please check off yes for the tour on your registration form.