Uplifting TDM as a community
Date posted
September 28, 2023

September 18-22
TDM Week 2023 was the largest and most exciting yet, and your participation does not go unnoticed. Across social media, at in-person events, and in virtual conversations, we came together to celebrate TDM and expand its profile in our greater communities.
Thank you to all who participated and played an active role in the TDM Week movement. Together, we made headlines, shared resources, and collaborated to uplift Transportation Demand Management and all who work in the field. We look forward to continuing the momentum next year during TDM Week 2024!
TDM Week 2023 by the numbers
620 #TDMWeek social media posts
246 ACT event attendees
30 meetings with members of Congress
12 ACT events
9 TDM Week ordinances
6 organizational blog posts
5 media mentions
---
Members in ACTion this TDM Week
Sunset, Stories, and S'mores Shindig - Friday, September 15 (Los Angeles, CA), SoCal Chapter

---
2023 D.C. Fly-In - Monday, September 18 - Tuesday, September 19 (Washington D.C.)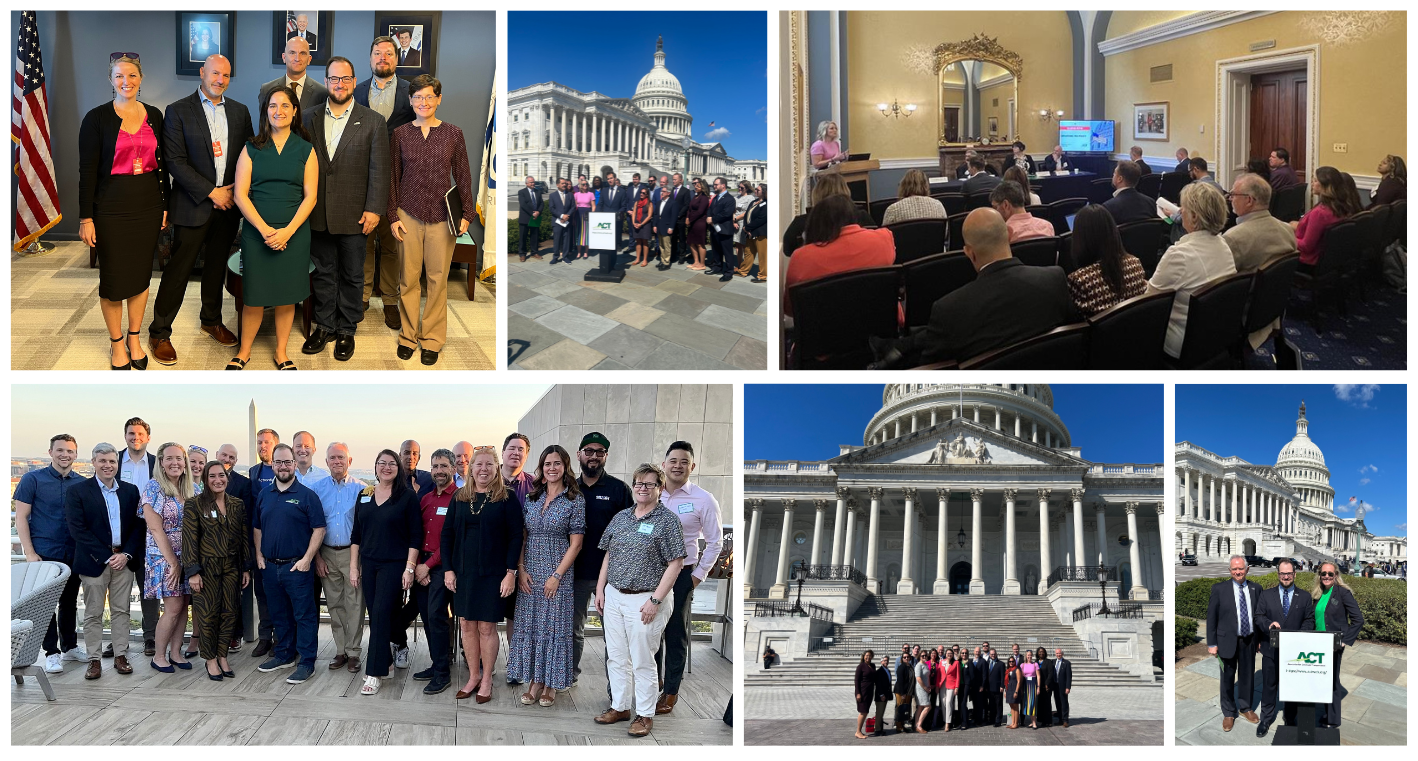 Read more about the event in an article by Kerry McKenney.
---
Transforming TDM Summit - Wednesday, September 20 (Austin, TX), Red River Chapter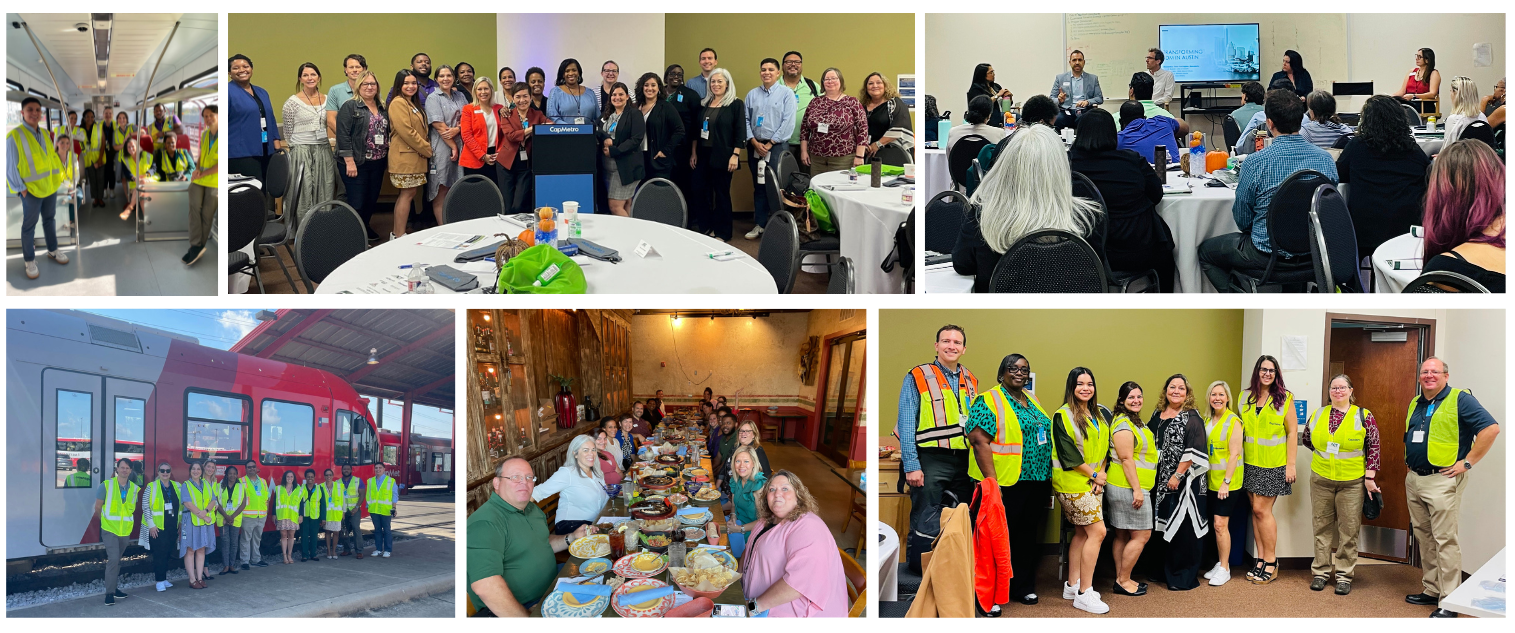 Write-up by the Red River Chapter Board

The ACT Red River Chapter hosted a Transforming TDM Summit on Wednesday, September 20. The event kicked off with a welcome dinner the night before, and then opened at CapMetro in Austin, TX, with a "Welcome" from President & CEO Dottie Watkins.
The day-long event included a Transit Operations tour, where participants were able to tour CapMetro's Operations Control Center (OCC), a MetroRail car, and attended an electric bus and charging demonstration. Panel discussions provided a glimpse into how TDM works in Austin from the city, TMA and employer perspective and also explored changes happening in marketing for TDM. The event keynote, provided by Allie Velleca at AECOM, focused on TDM best practices and trends from a national perspective. Participants closed out the day with table discussions on a variety of topics.
This event marked the first in person event for the Red River Chapter since before 2020 and was made possible by the support of Agile Mile, AECOM, CapMetro, Commute with Enterprise, Metropia, Just Dezra and Movability.
---
Bay Area TDM Summit - Friday, September 22 (San Francisco, CA), NorCal Chapter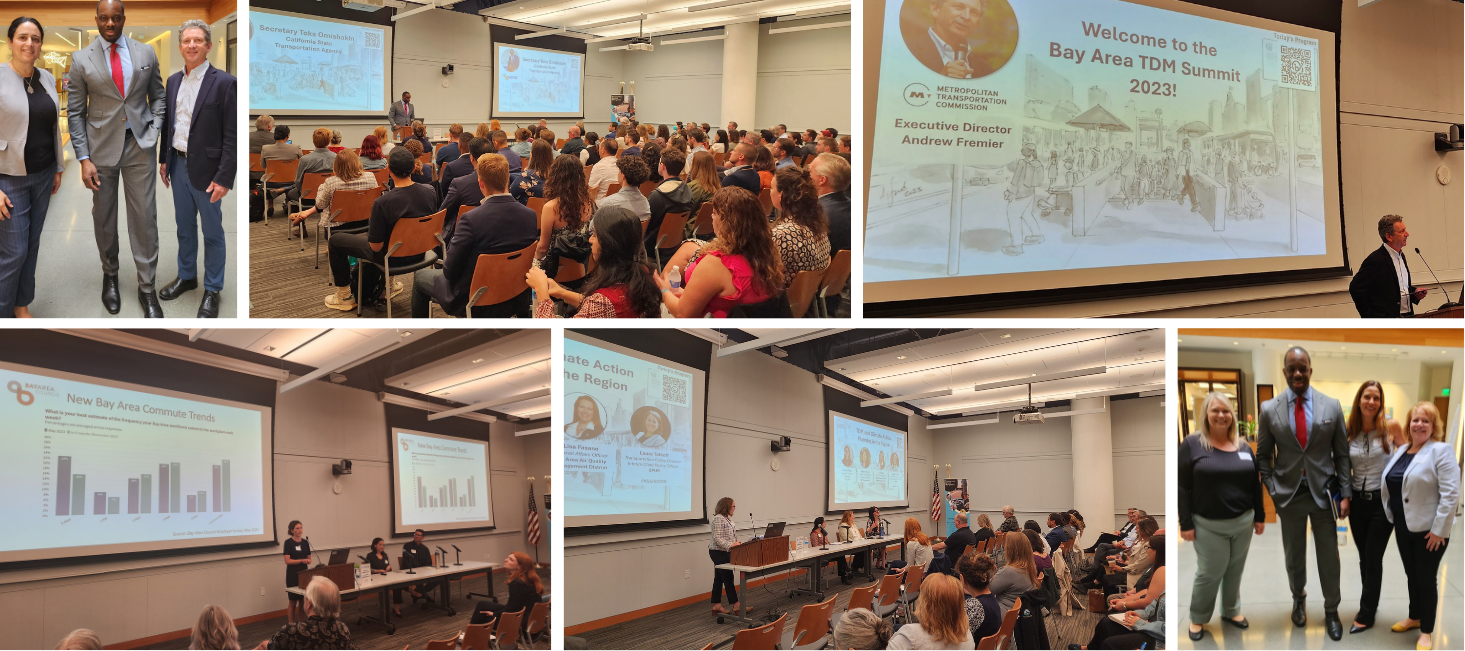 ---