Submit nominations by Friday, July 14
ACT is seeking nominations for six seats on its board of directors. These two-year volunteer positions are vital to the future of the association and the TDM industry itself.
We encourage all eligible applicants to apply, as ACT strives to ensure that leadership reflects the diversity of our membership. Your voice matters, and we hope that you will consider using it to help shape ACT's strategic direction.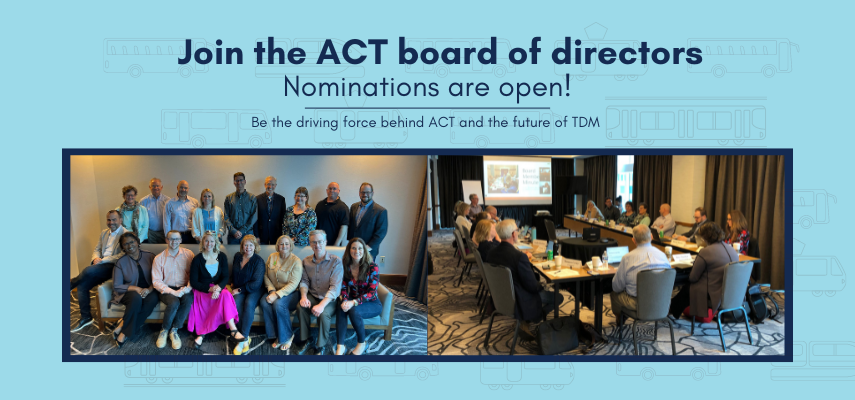 Candidates must meet the following requirements to be eligible:
Be a continuous member of the association in good standing prior to June 1
Sign and submit the association's Conflict of Interest statement
Directors are expected to fulfill the following responsibilities:
Attend each board meeting
Participate in at least one board committee
Attend ACT events
Assist with membership recruitment
Promote ACT as the premier association for TDM professionals
Applicants must submit a one-sentence headline for the ballot, a personal statement (200-500 words), a headshot, and a completed Conflict of Interest Policy statement. Full requirements and further details are available in the nomination form below.